2020 Chevy Traverse vs 2020 GMC Acadia

2020 Chevy Traverse vs 2020 GMC Acadia
What's bold, refined, and makes its presence known? The new 2020 Chevy Traverse. This midsize 3-row SUV makes every drive worth the trip. Get the best of both worlds with this spacious SUV that has enough room to accommodate a big family without compromising on style. When comparing it to other competitors like the 2020 GMC Acadia, it puts up a fair fight. While both the 2020 Chevy Traverse and 2020 GMC Acadia share several features, their differences set them apart. Let's take a look at how their similarities and differences to help you make an informed decision.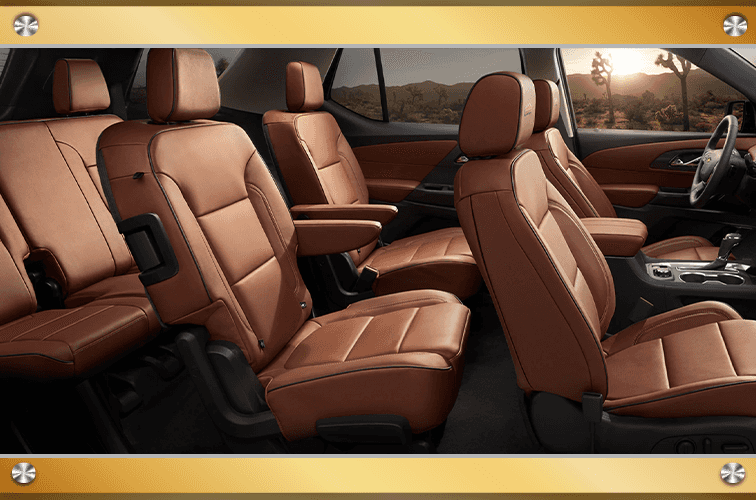 Compare 2020 Chevrolet Traverse vs 2020 GMC Acadia
Often, we're so focused on where we're going that we forget how we are getting there. With the 2020 Chevy Traverse, the journey matters just as much as the destination. Attract attention from all angles with striking chrome accents, dynamic contours, and available 20-inch wheels from top to bottom. Likewise, the 2020 GMC Acadia has plenty to offer of its own with its refined exterior, spacious interior, and driver-centric technology.
| 2020 Chevy Traverse | vs. | 2020 GMC Acadia |
| --- | --- | --- |
| 8 passengers | Seating Capacity | 7 passengers |
| 5,000 lbs. | Towing Capacity | 4,000 lbs |
| 18 mpg city/ 27 mpg hwy | Fuel Economy | 21 mpg city/ 27 mpg hwy |
| 7 trims | Trims | 5 trims |
*Data obtained from Chevrolet and GMC.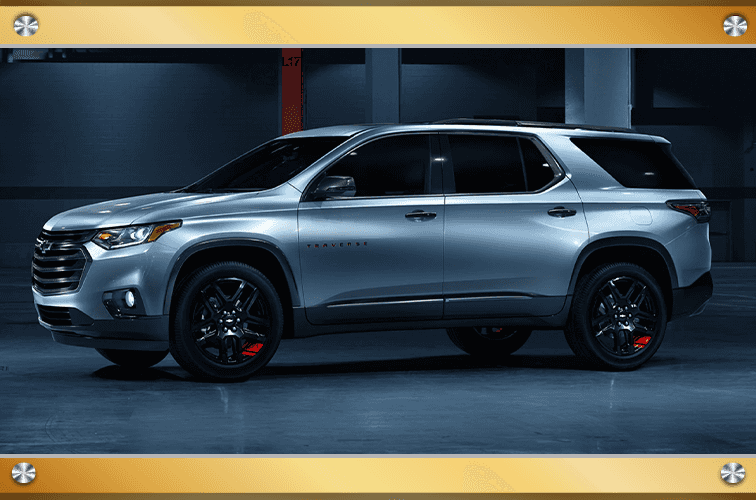 Contrast 2020 Chevy Traverse vs 2020 GMC Acadia
Both the 2020 Chevrolet Traverse and 2020 GMC are excellent 3-row SUV choices. The 2020 Chevy Traverse not only looks the part, but plays the part too. With the simple turn of a dial, the Traction Mode Select feature ensures you're in control at all times by allowing you to adjust the mode (Front-Wheel Drive, All-Wheel Drive, Off-Road, Tow/Haul) no matter what kind of road challenges you may encounter. By contrast, the 2020 GMC Acadia differs in terms of seating capacity, towing capability, fuel economy, and trim levels. However, each SUV has their own unique amenities to offer. Visit Chevrolet of Homewood to test drive the 2020 Chevy Traverse today!