Learn About Advanced Driving-Training From Our Team at Chevrolet of Homewood
Refine Your Driving Skills With Advanced Driver-Training
When Chevrolet dealerships like Chevy of Homewood repair a vehicle after a crash, we generally ask what happened. More often than not, the cause of the crash comes down to human error; no matter how many safety features you have, they aren't going to prevent bad driving. All of us have bad habits and they can be corrected. Rather than going through another driver's ed course, consider a much more fun option: advanced driver-training.
What is Advanced Driver-Training?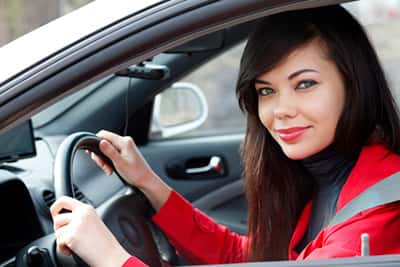 Unlike your semester-long driver's ed class from high school, this is typically a one or two day refresher course offered on a weekend or at night. There's a small amount of classroom training, but most of it takes place behind the wheel. There are some schools that have their own vehicles while others have you use your own car. Some schools have special tracks built for the course and others take you out onto the street.
Part of the course involves correcting bad habits like steering wheel position, and properly scanning your surroundings. These classes also try to put drivers into unexpected situations, providing training on how to steer through a skid, and learning to drive without emotion. You'll also be able to learn about new car driving technologies that have emerged since you were in driver's education that you might not be the most familiar with.
If you want to be safe in your new Chevy car, fine tuning your driving skills is going to help you have a more enjoyable experience. Instructors will help make sure you're in the right seat position, have a proper grip on the steering wheel (9 o'clock and 3 o'clock), and know how to properly use antilock brakes. Most importantly, you're going to be able to pick up skills you didn't have before so you can become a more reactive driver and avoid accidents.
Come Drive the Cars at Chevy of Homewood
After taking an advanced driving class, put your skills to test by taking out one of our new or used vehicles for a spin. Our sales staff will point out all the safety features and powertrain dimensions to help you find the perfect car. Find us on Facebook to learn about new vehicles and current specials going on at our dealership!