Top Safety Features for the 2023 Chevy Trailblazer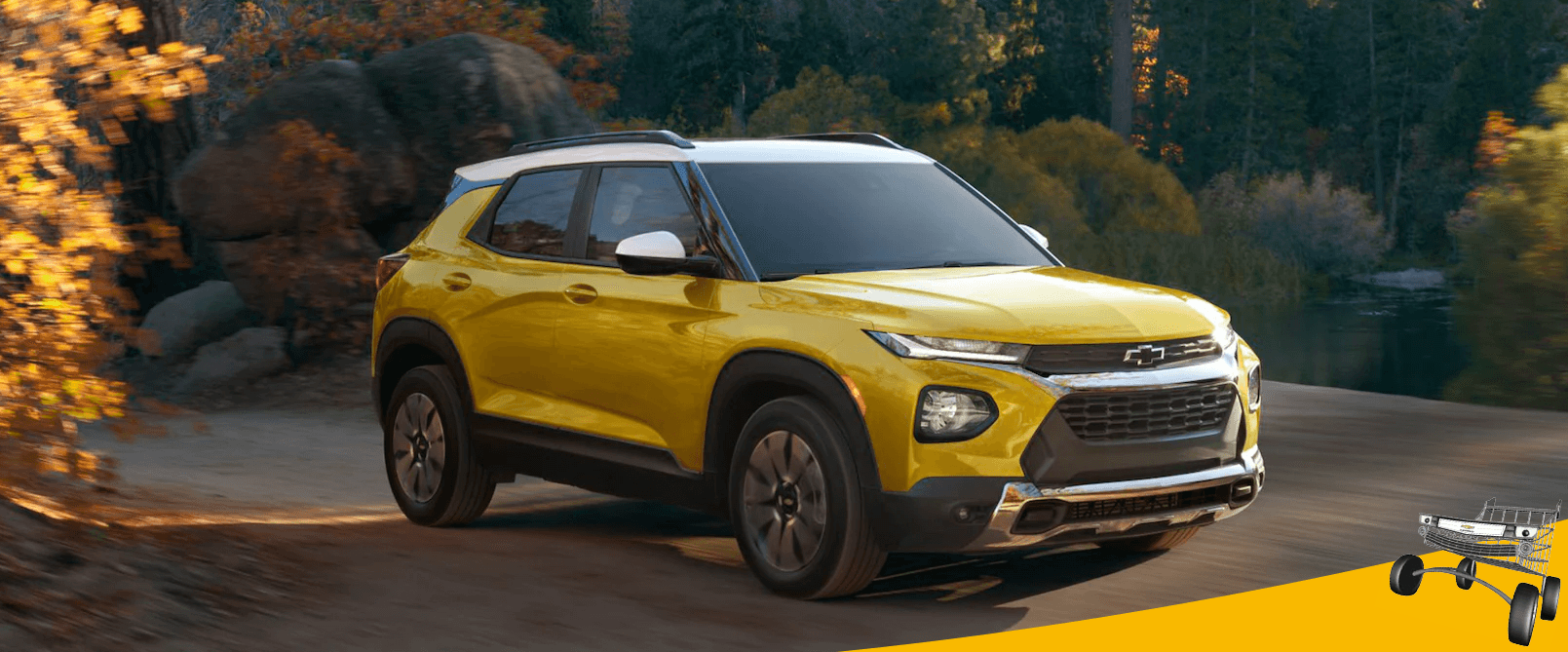 How the 2023 Chevy Trailblazer Helps Keep You Safe in Chicagoland
Take one look at the new 2023 Chevy Trailblazer, and you'll realize it's ready for anything. Chevy's rugged five-passenger SUV has enough power and efficiency to take you all over Chicagoland with poise. Moreover, available AWD and three driving modes can help you deal with our ever-changing climate conditions. Additionally, the Trailblazer has distinguished itself from the competition by providing one of the most robust safety suites on the market, Chevy Safety Assist. Today we'll explore the top safety features for the 2023 Trailblazer that help you hit the roads with confidence.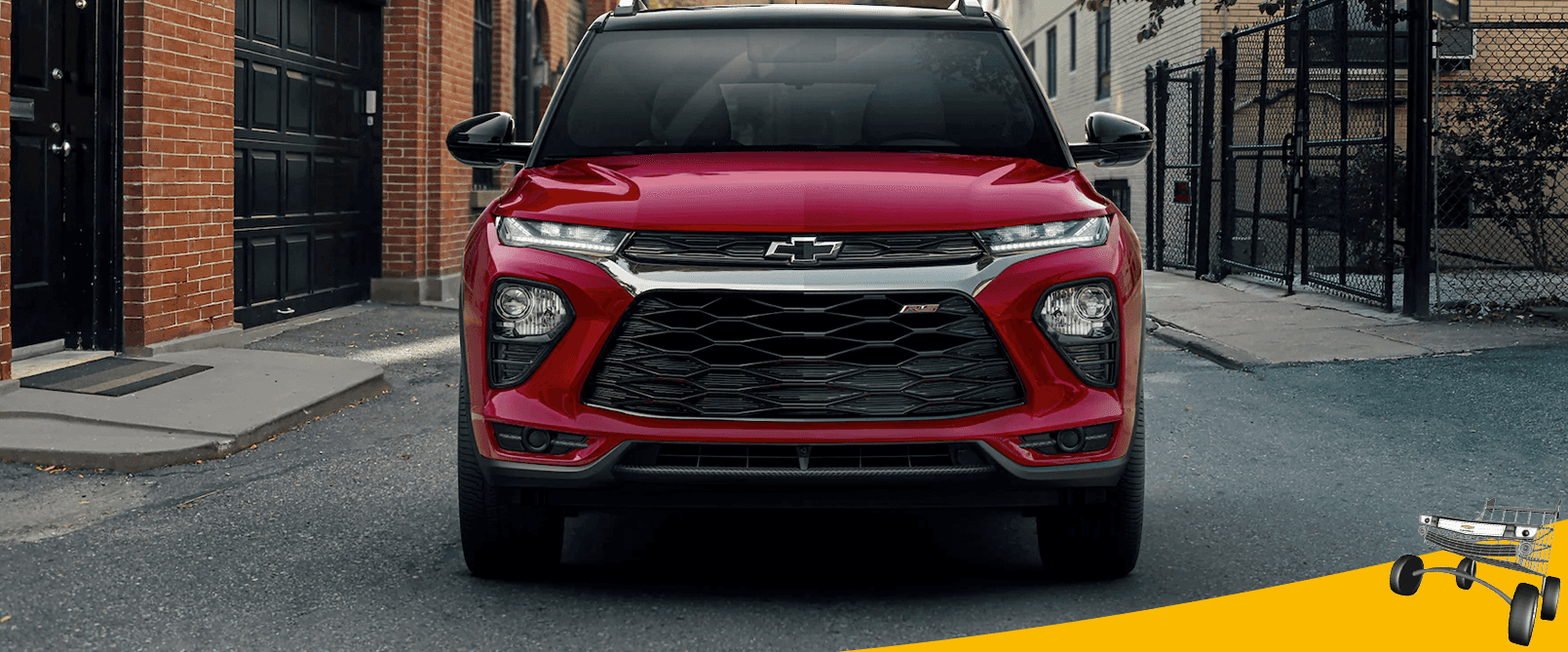 Forward Collision Alert and Automatic Emergency Braking
Chicagoland's roads are unpredictable, so it's best to prepare for the unexpected. Forward Collision Alert makes expressway driving much less stressful because it alerts you when it detects a front-end collision may be imminent. It can also alert you if you're following a detected vehicle too closely. Should a crash seem imminent, it will flash red warning dots on your windshield and alert you with high-pitched beeps. You can customize your alerts with this system to Far, Medium, or Near to account for dynamic driving situations.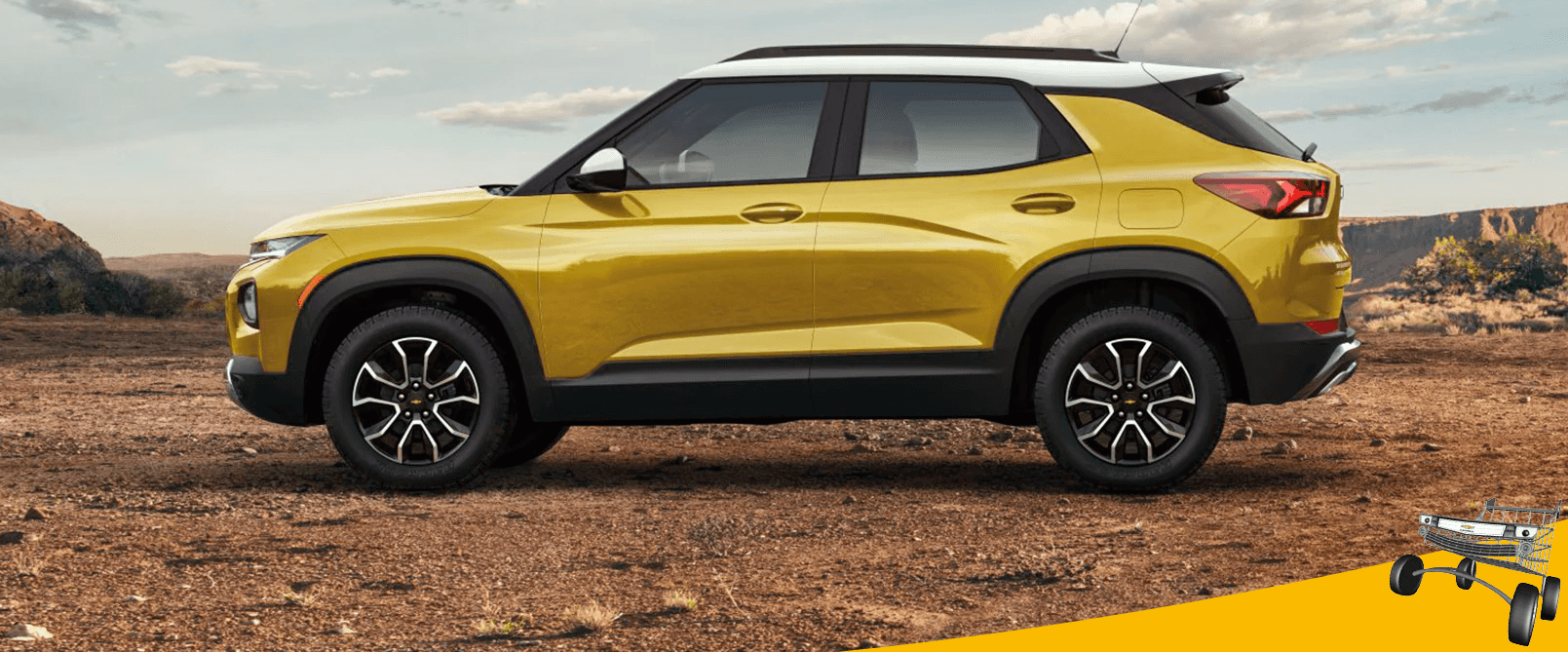 Lane Keeping Assist with Lane Departure Warning
There's usually a lot going on around you when commuting to work during rush hour traffic. Fortunately, Lane Keep Assist with Lane Departure Warning can help prevent you from drifting out of your lane. A conveniently-located icon on your Driver Information Center will turn green when it detects you're between lane lines. It will switch to amber if it detects you're unintentionally leaving your lane. As an extra precaution, the system will give a brief "nudge" on your Trailblazer's steering wheel to help prevent lane departure.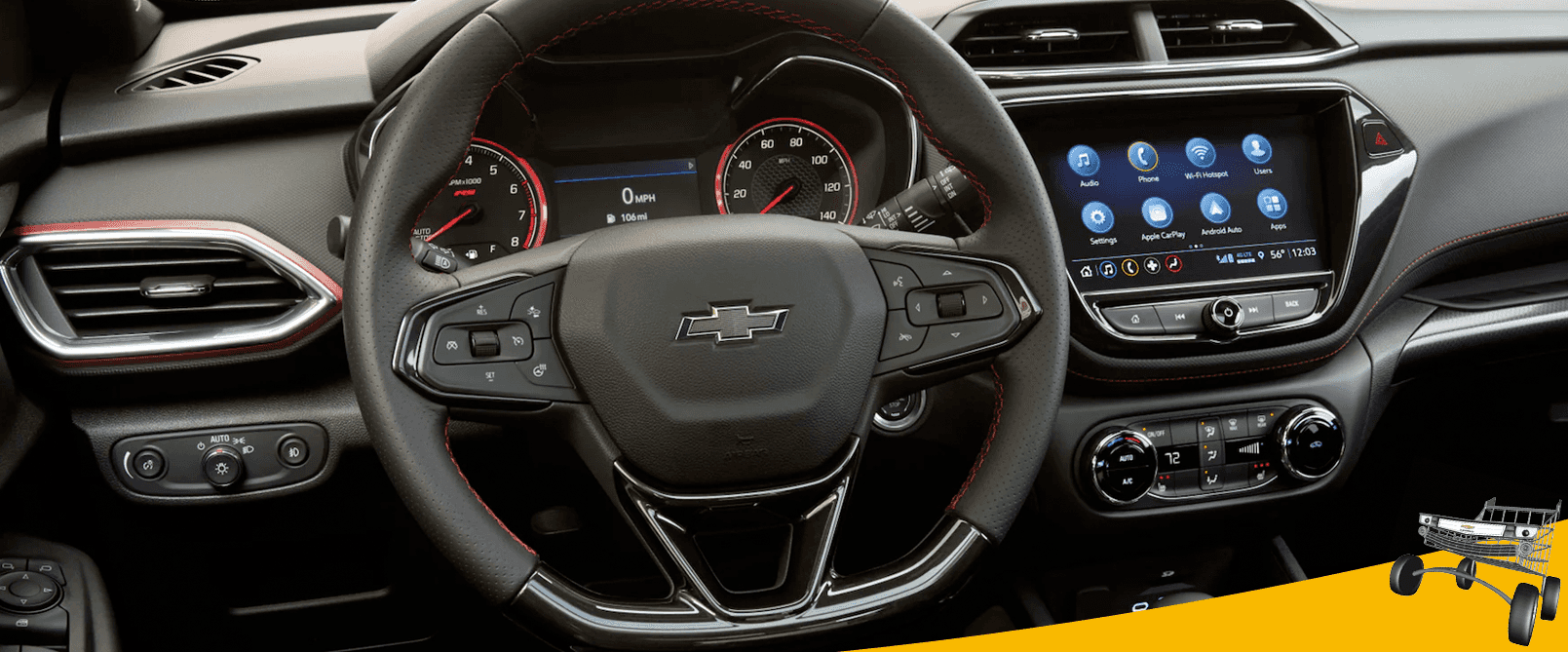 Front Pedestrian Braking
Living an active lifestyle in Chicagoland means encountering frequent periods of heavy foot traffic. As a result, there's plenty to watch out for between parades, sporting events, and concerts. That's where Front Pedestrian Braking comes into the picture. The system utilizes a forward-looking camera to detect nearby pedestrians. Then, if an emergency front-end collision situation is about to occur, it can help reduce injury or avoid the collision by applying the brakes automatically or enhancing your Trailblazer's braking.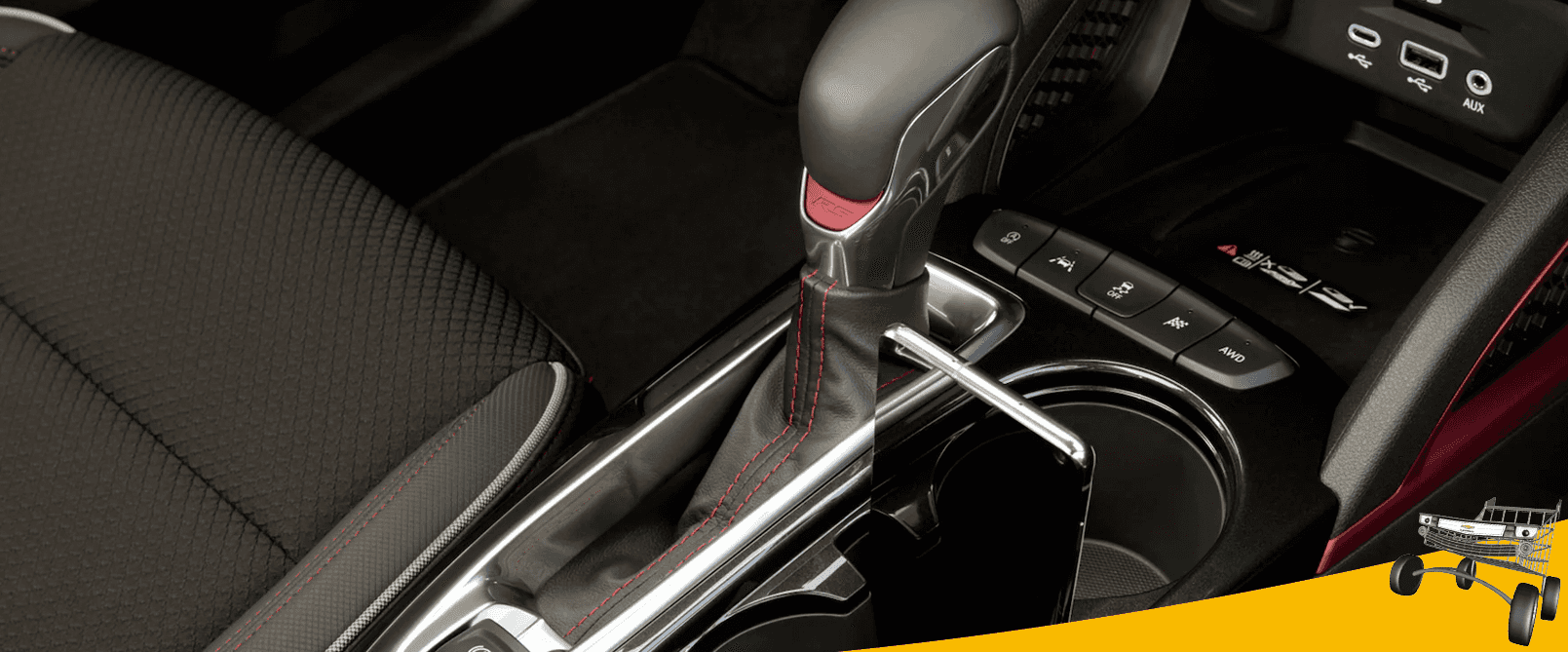 Available Adaptive Cruise Control
If you love road trips, available Adaptive Cruise Control can make long drives more convenient while helping you stay safe. Like Front Pedestrian Braking, it uses a forward-looking camera to monitor traffic ahead. When activated, it will let you automatically follow leading vehicles at a selected gap time while you focus on steering. It reduces the need for frequent braking and acceleration so you can get the most out of your time on the open road. When a slower vehicle moves out of your lane, your Trailblazer will accelerate back to your set speed, helping you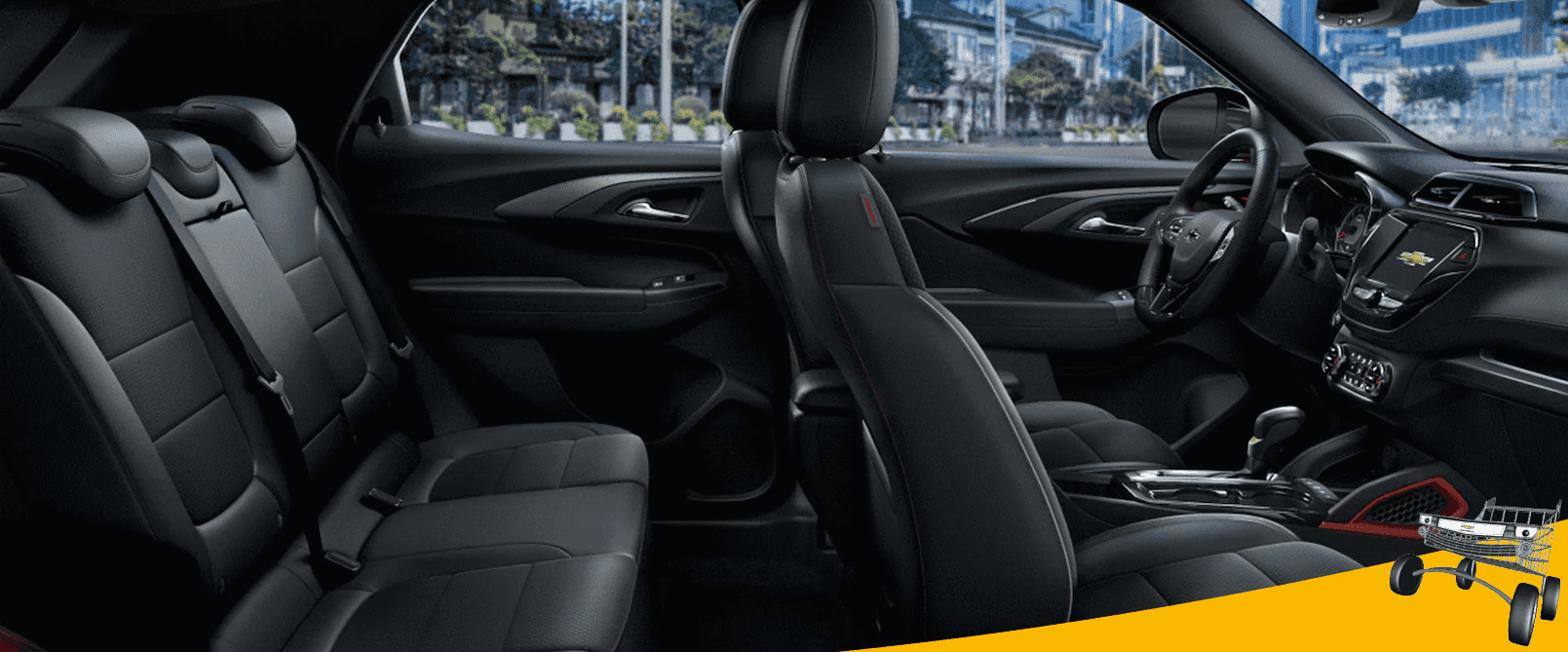 Available HD Rear Vision Camera
It's always helpful to have enhanced visibility when navigating Chicagoland. The Trailblazer's available HD Rear Vision Camera assists in maneuvering in and out of challenging parking spaces. When you shift your SUV into reverse, an image of the area behind will appear on your infotainment screen. It's advantageous during winter when snow banks make it difficult to see objects behind your vehicle.
For more information about the 2023 Chevy Trailblazer's safety features, stop by your local Chevrolet of Homewood dealership!