Which Chevy SUV is Best For the Winter in Chicago IL?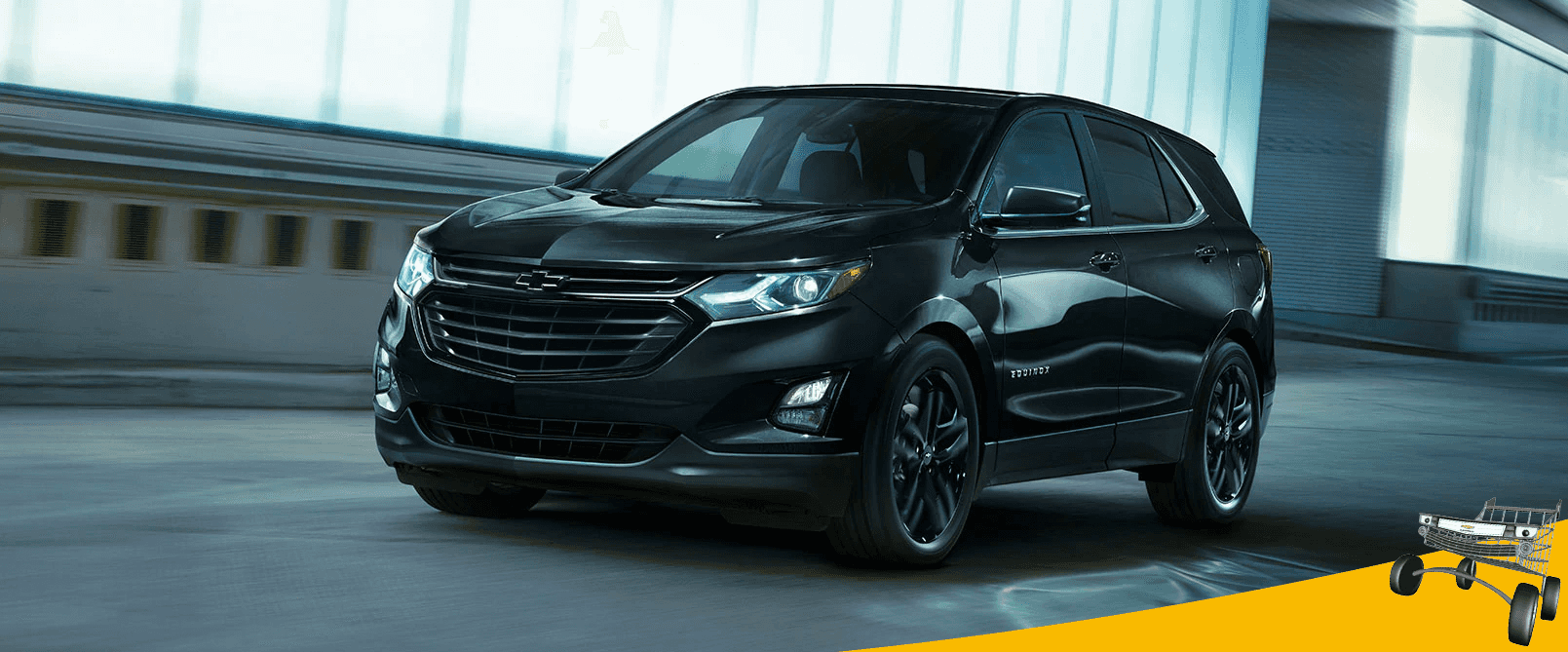 Chevy SUV in Winter Chicago IL
If you live near Chicago, you are familiar with how severe winter can be. As we see temperatures fall and the ground finds itself covered with snow and ice, you're going to want a vehicle that will keep you safe in any of these weather conditions. During the winter, roads are sprinkled with everything from rock to saline and other chemical treatments in order to maintain safe driving conditions. Since all vehicles aren't built equal in terms of all-season drivability, it's a good idea to have a Chevy SUV to keep you safe on the road and get you through anything the seasons throw your way!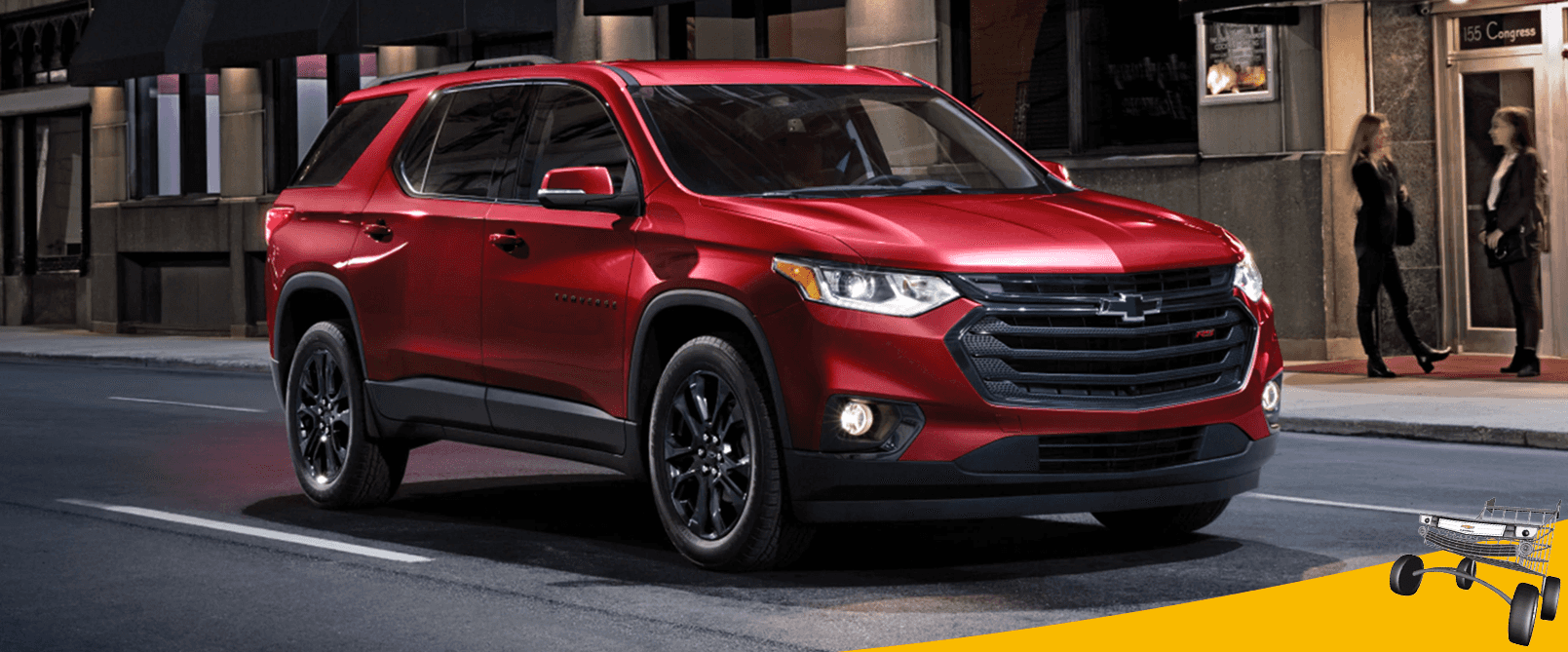 2021 Chevy Traverse
The Chevy Traverse is the spacious midsize SUV you'll need for the tough Chicago winters. With seating for up to eight and heated driver and front passenger seats, you'll be exceptionally comfortable. You'll love the safety features on the Traverse. These include the standard Rear Camera Mirror to keep you aware of the busy roads. Other safety features include the Available HD Surround Vision, Automatic Emergency Braking, Lane Keep Assist with Lane Departure Warning, and more! When facing challenging road surfaces, simply turn the Driver Mode Selector to the appropriate road condition and feel the Chevy Traverse's performance adapt with ease.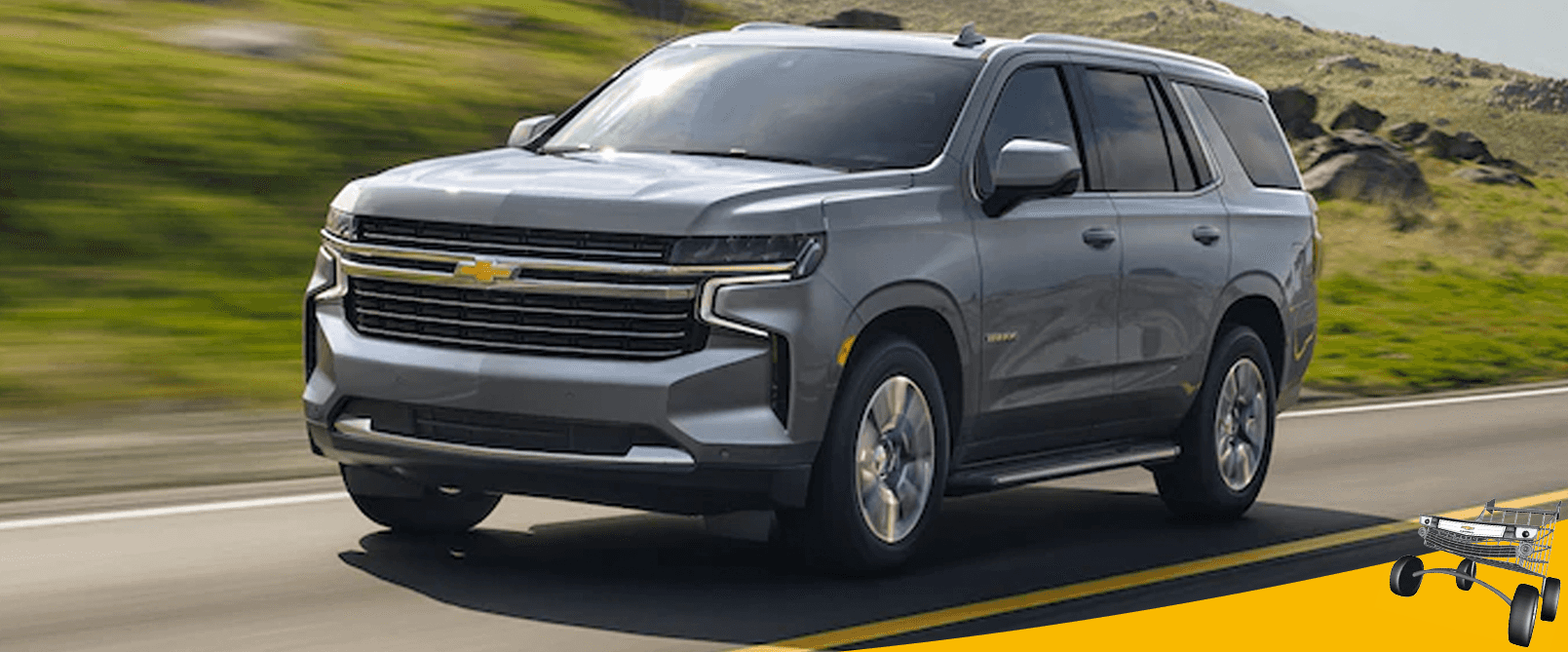 2021 Chevy Tahoe
The 2021 Chevy Tahoe is as comfortable as it is versatile. The Chevy Tahoe is a three-row large SUV that is a great vehicle for driving in the snow! When you combine a four-wheel drive and a heavyweight vehicle, you get great traction and enough grip to get you where you need to go in snowy conditions. The Chevy Tahoe has accurate steering and firm breaks to give you confidence on even the iciest of roads. All Tahoe models can be manufactured with the 4-wheel drive system and antilock disc brakes for ultimate safety. Plus, the Premier Trim Tahoe is equipped with Magnetic Ride Control, which monitors each wheel as you drive to ensure that they are performing adequately. The 2021 Tahoe's Forward Collision Alert System is an excellent safety feature to have especially in the winter months.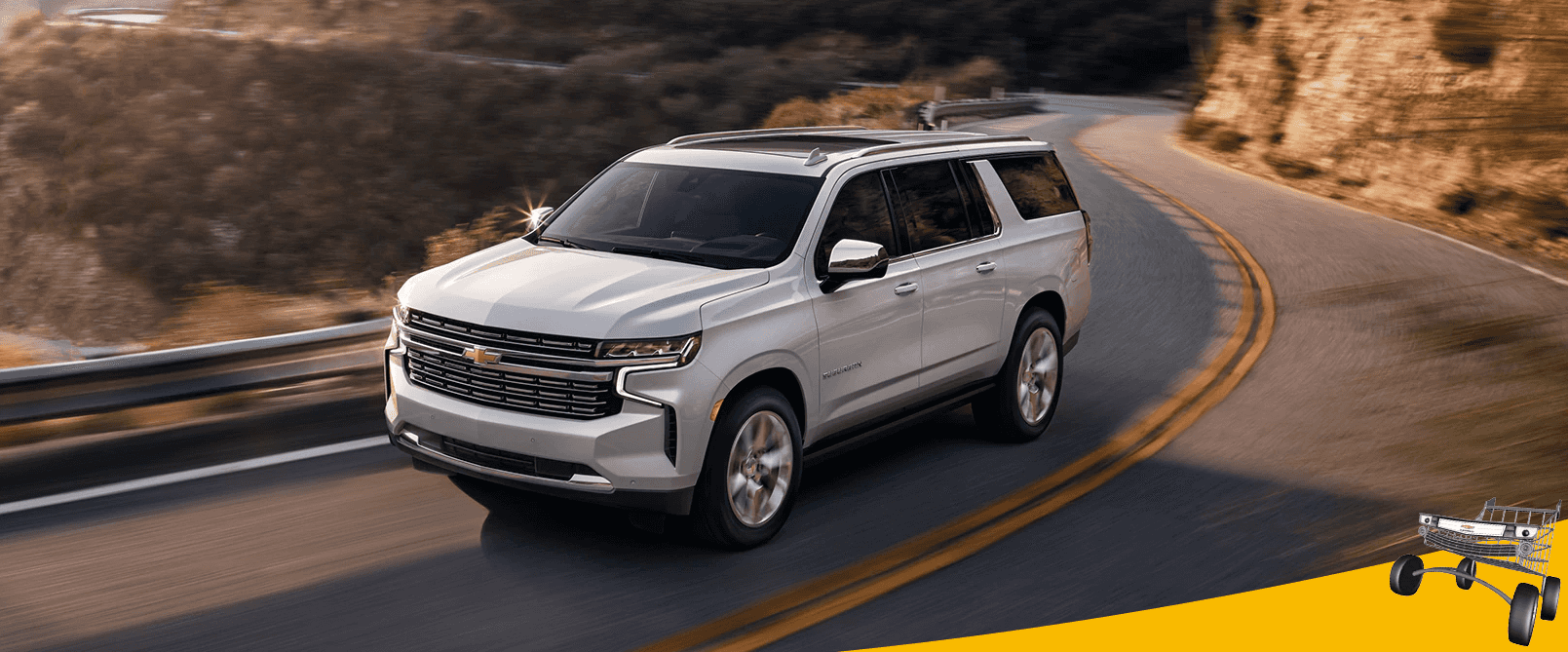 2021 Chevy Suburban
Chevy's largest SUV: the Suburban has everything that the Tahoe has, only upgraded. Featuring over 121 cubic feet of cargo space, 383 lb-feet of torque, and seating for up to nine people. This is a great SUV for Chicago winters as it is packed with key safety features including: Standard Forward-Collision Warning and Automated Emergency Braking, Available Blind-Spot Monitoring and Rear Cross-Traffic Alert, Available Lane-Departure Warning, and Lane-Keeping Assist. Plus, it has all the comfort and capability you're looking for in an SUV! It also provides available Magnetic Ride Control™ and a first-in-class Four-Corner Air Ride Adaptive Suspension.
All of these SUVs are great for the winter weather and icy roads in Chicago! It comes down to how much space you may need for passengers and which safety features that you prioritize. Come visit us at Chevy of Homewood to find out more about each of these reliable Chevy SUVs!