Car Battery Maintenance Tips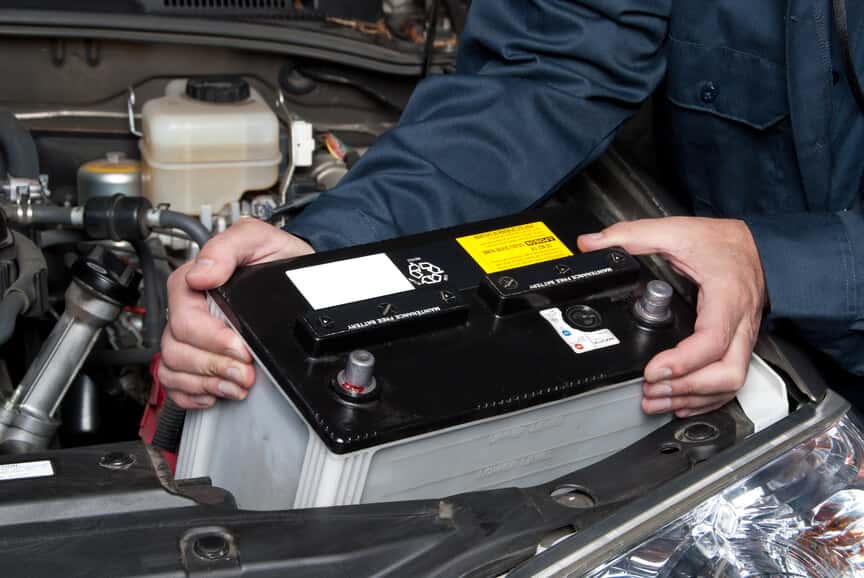 Your battery is one of the most important parts of your car. Without the battery your car wouldn't start, it wouldn't run, and it wouldn't do much of anything at all. While the engine is what makes the power to move the vehicle, without a battery to ignite the spark plugs, your engine can't run. That's why you need to make sure you maintain your car's battery carefully.
Battery Maintenance
Batteries need to be taken care of to do their job. While your car might fail to start because of a dead battery, a battery might also need other attention to keep working:
Water Level: If you have an older car with an older battery, you might have the type of battery that is not sealed. It's easy to tell if you have an unsealed battery—there will be vent caps on the top. On this type of battery you need to make sure that the water level is high enough. If the water level is below the marking on the battery, then add distilled water.
Terminals: The terminals, marked + and -, need to be cleaned periodically to remove corrosion. Before doing anything, remove the negative terminal first. Then you can remove the positive terminal. After that you can scrub off the terminals with a wire brush.
Brackets: The brackets that hold the battery in place need to be tight. If they're not tight enough, vibration can shorten the life of the battery.
Charge Your Battery Right: If you need to charge your battery, use a trickle charger and leave it connected for 8-10 hours or overnight. Follow the instructions to appropriately connect the charger.
And remember to recycle your old battery with Chevrolet of Homewood, or with another retailer, so that it is properly disposed of!
Visit Chevrolet of Homewood Today
Visit Chevrolet of Homewood today at 18033 S. Halsted St. in Homewood, IL to find the right battery for your Chevrolet vehicle. We're minutes from Lansing and Calumet City, so stop by or schedule service online now and let our skilled technicians make sure your car is running like new.