The Chevy Camaro: Then and Now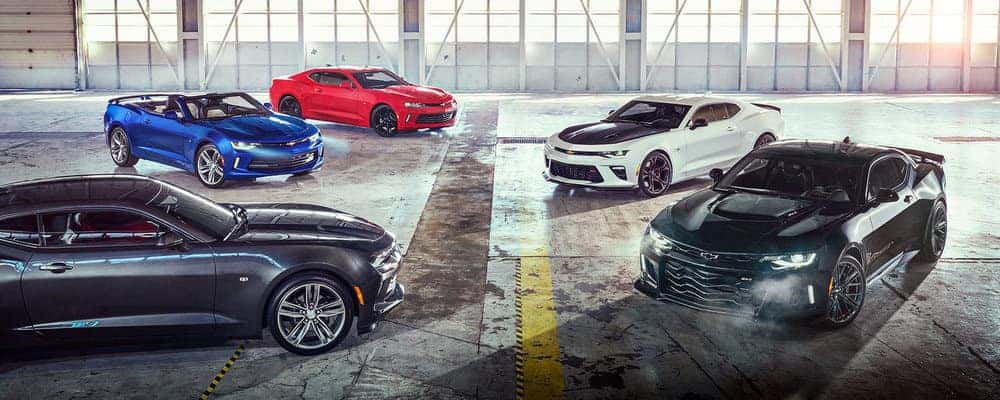 Since 1966, the Chevy Camaro has always raised the bar in performance. Check out these Camaro history highlights:
1966 – The original Camaro hits the market in Sport Coupe and Convertible body styles.
1970 – Chevrolet redesigned the Camaro with a European-inspired shape and up to 375 hp.
1978 – The T-Top style roof might seem retro today, but at the time, it was the height of performance engineering and style.
1985 – The International Race of Champions selected the Camaro for their official vehicle.
2006 – After a brief absence, the Camaro returned to the market.
2012 – The new Camaro ZL1 reaches a pulse-pounding 580 hp.
2018 – The latest Camaro is offered with up to 650 hp and 650 lb-ft of torque.
To experience the Camaro lineage for yourself, Chicago Heights, IL sports car fans can turn to Chevrolet of Homewood.
Drive the Camaro in Homewood, IL
If you're shopping for a new Chevy Camaro, Chevrolet of Homewood is here to help. We're located just minutes from Markham, IL, and you can contact us online with any questions. Find out about our Smart Shopper Advantage and Low Price Guarantee to learn why you should shop with us!