The 2017 Chevrolet Colorado vs. The 2017 Honda Ridgeline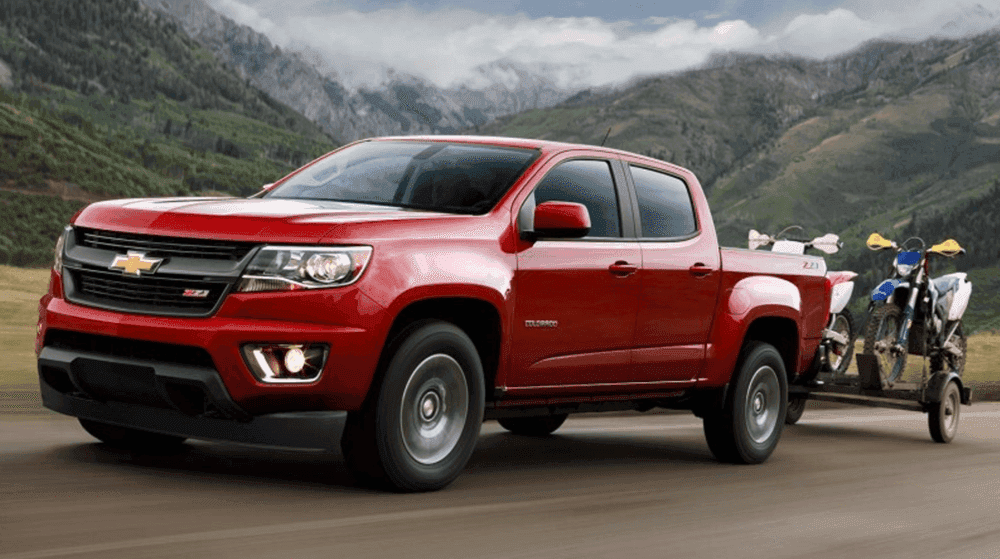 2017 Chevrolet Colorado
2017 Honda Ridgeline
Both the 2017 Chevrolet Colorado and the 2017 Honda Ridgeline are compelling models that should appeal to drivers in the Chicagoland area looking for a midsize truck. If you need hauling capacity and a truck that's both easy to maneuver and efficient, then either one could work. But which one is the better choice? Take a look at how they compare.
Superior Price
The 2017 Chevy Colorado is priced from $20,995 MSRP. The 2017 Honda Ridgeline is priced from $29,475 MSRP. That's a huge difference for any shopper that's on a budget, or if you'd like to add on some premium amenities.
Powertrains and Performance
The Ridgeline and the Colorado both offer powerful engines, but the Colorado delivers something the Ridgeline does not: choice. The Ridgeline can be had with a single V6 engine, but the Colorado is offered with either an efficient four-cylinder, a powerful V6, or a torque-rich, efficient diesel four-cylinder engine.
What does that add up to? The Colorado can both tow more and delivers better fuel economy depending on the configuration. The most efficient Colorado can achieve 22 mpg city/30 mpg highway based on EPA estimates, while the Ridgeline tops out at 19 mpg city/26 mpg highway. The Colorado can tow up to 7,000 pounds, while the Ridgeline can tow up to 5,000 pounds. The most powerful Colorado offers 308 hp while the most powerful Ridgeline offers 280 hp.
Warranty and Security
The Chevy Colorado comes with the convenient perk of 24-months/24,000-miles worth of included maintenance coverage. The Honda Ridgeline does not offer this feature. The Colorado also offers roadside assistance for 60-months/60,000-miles worth of roadside assistance coverage, which is a lot more than the 36-month/36,000-mile coverage offered by the Honda.
Visit Chevrolet of Homewood Today
Chevy of Homewood is your premier Calumet City area Chevy dealer, and we're located at 18033 S. Halsted St. in Homewood, IL. Our low price guarantee ensures that you'll find the vehicle you're looking for at the absolute best price. Visit us today to find out more about the Chevy Colorado.