The 2017 Chevrolet Tahoe vs. The 2017 Nissan Armada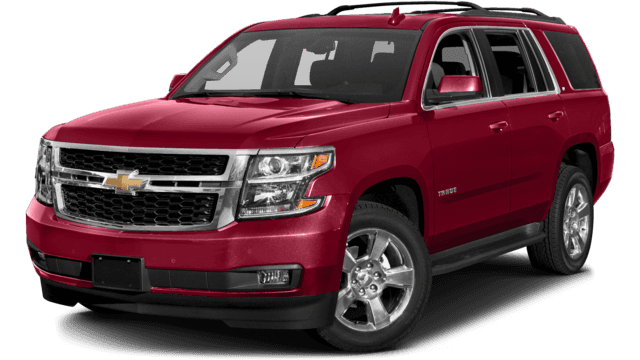 2017 Chevrolet Tahoe
2017 Nissan Armada
The 2017 Chevrolet Tahoe and the 2017 Nissan Armada both offer full-size capability and space. Beyond their sheer size and basic characteristics of a large SUV, they don't have much else in common. When you start to look at the details, you'll find that the Tahoe is simply the better choice for you and your family. Take a look below.
Powertrains and Performance
Both get V8 engines. Both start with rear wheel drive. The difference? The Tahoe is far more efficient than the Nissan, and it doesn't compromise when it comes to performance. Take a look:
The Nissan Armada gets a 5.6L V8 engine that makes 390 hp and 394 lb-ft of torque. With rear-wheel drive the Armada is rated at up to 14 mpg city/19 mpg highway in EPA estimates. The Nissan Armada is capable of towing up to 8,500 pounds.
The Chevy Tahoe uses a 5.3L V8 engine that delivers 355 hp and 383 lb-ft of torque. The Tahoe also earns considerably better EPA estimate at 16 mpg city/23 mpg highway with rear-drive and 16 mpg/22 mpg highway with all-wheel drive based on EPA estimates. The Tahoe can tow up to 8,600 pounds.
It's clear that the Nissan can't keep up with the Tahoe when it comes to towing or efficiency.
Convenience and Comfort
Inside the Nissan Armada you won't find nearly as much space for passengers. Thanks to its smart design, the Tahoe gives you more front legroom, headroom, shoulder room, and hip room, and more room in most other dimensions. Both models will fit up to eight passengers. Other advantages the Tahoe offers include more power outlets, more storage pockets, and power adjustable pedals.
Visit Chevrolet of Homewood for More
Come find out more about the latest Chevrolet Tahoe today here at Chevrolet of Homewood, your local Calumet City area Chevy dealership. We're located at 18033 Halsted St in Homewood, IL and we have the current Tahoe in stock, so stop by or schedule your test drive in the new Tahoe.