The 2017 Chevrolet Express Cargo vs. The 2017 Ram ProMaster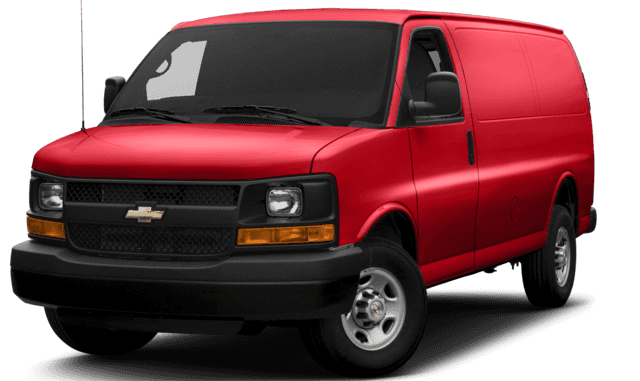 2017 Chevrolet Express Cargo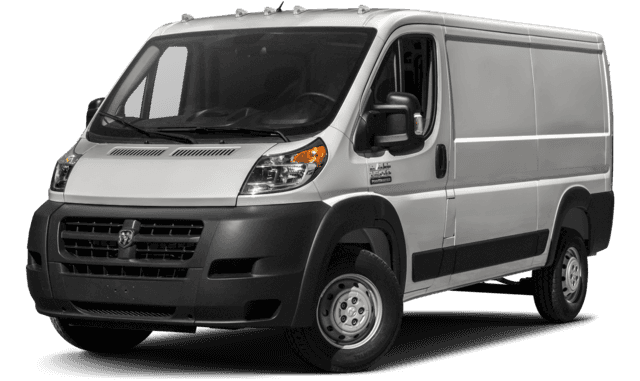 2017 Ram ProMaster
The 2017 Chevy Express and the 2017 Ram ProMaster are both commercial cargo vans that can take on the toughest jobs. While they both fill the same niche, you'll find that the Chevy Express will provide more capability than the Ram ProMaster. Learn more about how they compare below.
Powertrains and Performance
The Ram ProMaster relies on a V6 engine or a small diesel V6. The Chevy Express is offered with powerful V8 engines powered by gas, compressed natural gas, or diesel. Not only does the Express offer the power solution to fit the needs of your fleet, it simply offers more power and capability. Take a look at your choices:
The Ram ProMaster comes standard with a 3.6L V6 engine good for 280 hp and 260 lb-ft of torque. It can be had with a 3.0L turbodiesel engine good for 174 hp and 295 lb-ft of torque. Every model gets a six-speed automatic transmission and front wheel drive.
The Chevy Express starts with a 4.8L V8 that makes 285 hp and 295 lb-ft of torque, while more power is available via a 6.0L V8 that makes 342 hp and 373 lb-ft of torque. You can also choose a compressed natural gas variant of that 6.0L V8, or a 6.6L turbodiesel V8 that produces 260 hp and 525 lb-ft of torque.
The Express also offers a 31 gallon fuel tank, while the ProMaster has only a 24 gallon fuel tank.
Capacities and Capabilities
Both of these vans can fit loads of cargo inside, but if you need to tow anything you'll want the Chevy.The Chevy Express when properly equipped is able to pull up to 10,000 pounds. The Ram ProMaster can only pull up to 5,100 pounds.
Visit Chevrolet of Homewood
Learn all about the latest Express at Chevrolet of Homewood. We're located at 18033 Halsted St. in Homewood, IL, and we're happy to help you find the commercial vehicle to suit your needs. If you're searching for a commercial vehicle for your business in the Calumet City area, come visit us today.