2017 Chevrolet Malibu vs 2017 Honda Accord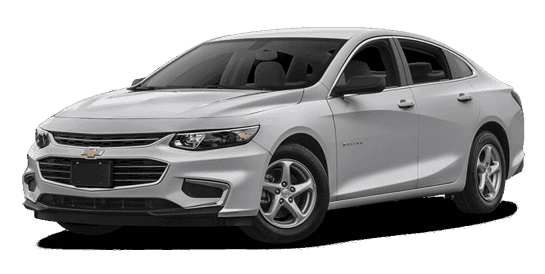 2017 Chevrolet Malibu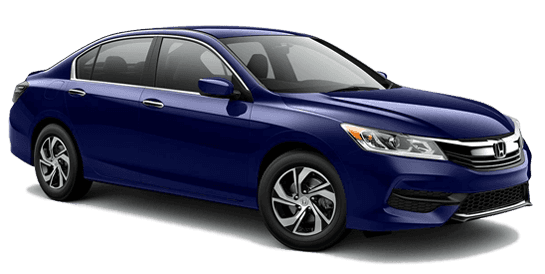 2017 Honda Accord
When it comes to fully-equipped family sedans, there are a number of cars that could meet the needs of Calumet City and Homewood Drivers. Two leading competitors in that category include the 2017 Chevrolet Malibu and the 2017 Honda Accord. Both offer spacious interiors and plenty of premium technology features, but only one gives you more fuel economy at a lower price. Find out which vehicle leads the way in this comparison.
Price
When it comes to MSRP, the Malibu is simply less expensive than the Accord.
In the base trim, the Honda Accord starts at $22,455.
The base trim Chevrolet Malibu starts at $21,680.
Both vehicles include cruise control, the LATCH child seat system, and steering wheel mounted controls. The Malibu also comes with keyless start and more speakers than the Accord in the base configuration. Why pay more for less?
Fuel Economy
The Malibu not only saves you money on the purchase price – it also saves you money over the life of the vehicle by offering better fuel economy. Let's check out the fuel economy in each model's base trim:
The Malibu L uses a six-speed automatic transmission and front-wheel drive to get 27 mpg city/36 mpg highway/30 mpg combined.
The Accord LX includes a six-speed manual transmission and front-wheel drive and reaches 23 mpg city/32 mpg highway/26 mpg combined.
Even at higher trim levels, the Malibu offers better fuel economy:
The Honda EX-L V6 with a six-speed automatic transmission and front-wheel drive gets 21 mpg city/33 mpg highway/25 mpg combined.
The Malibu's upgraded 2.0L four-cylinder engine with a nine-speed automatic transmission and front-wheel drive reaches 22 mpg city/33 mpg highway/26 mpg combined in EPA estimates.
If lower fuel costs and premium efficiency are important to you, the Malibu is the better choice.
Stop by Homewood to Drive the Malibu
Remarkable efficiency is now more affordable than ever in the 2017 Chevy Malibu. To experience this vehicle in person, stop by Chevrolet of Homewood. Our sales staff is happy to show you the full Malibu lineup, and we can help you find a premium Chevrolet vehicle that meets the needs of you and your family. Give us a call at 708-799-2000, or you can schedule a test drive online today!