2017 Chevrolet Performance Parts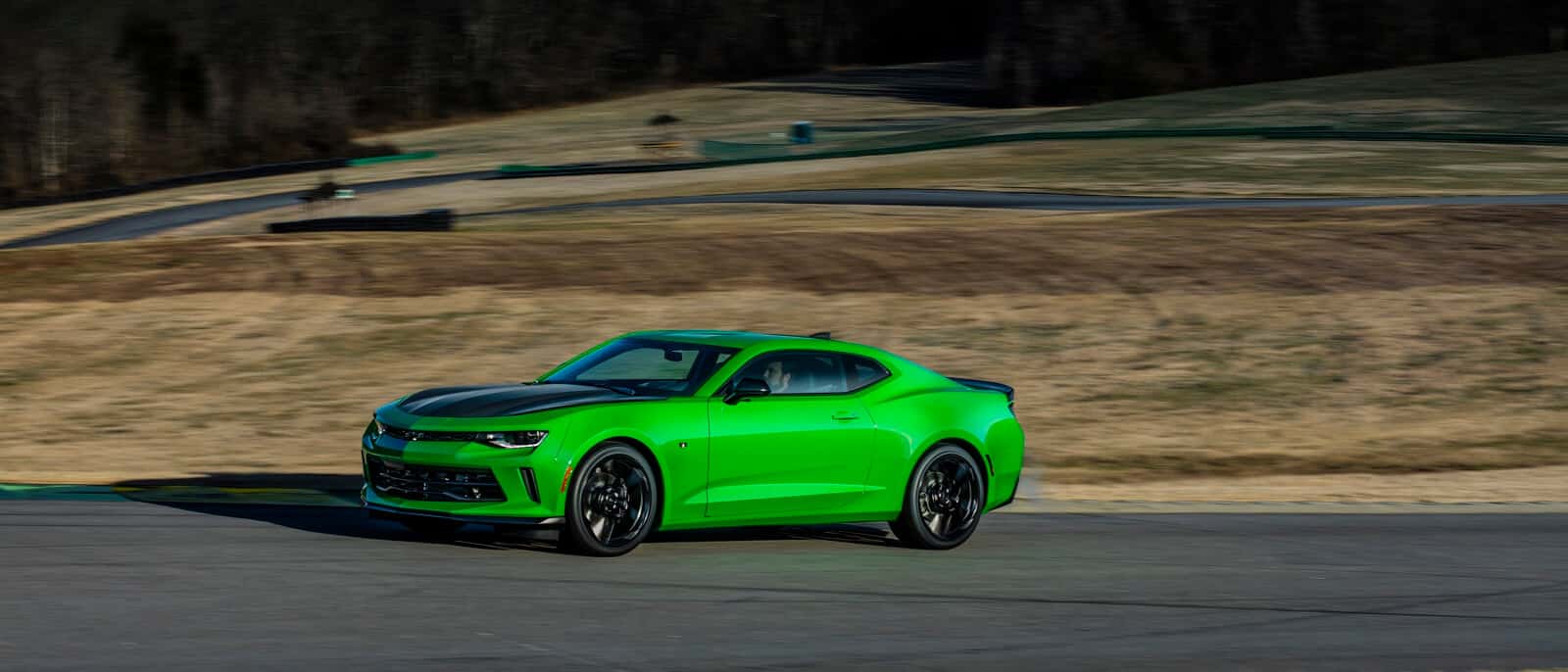 Here at Chevrolet of Homewood, your local Calumet City area Chevy dealer, we sell and install genuine Chevrolet Performance Parts. If you're an enthusiast that wants to take your Chevy vehicle to the next level, then you might be interested in the catalog of high performance parts that are offered for the Corvette, Camaro, SS, and other Chevy vehicles. Learn more about what we offer here at Chevrolet of Homewood!
Chevy Performance Parts
Chevrolet recently released a new catalog of performance parts designed for Chevy cars, trucks, and SUVs. There are also new engines, transmissions, and other major components for custom vehicle makers.
"For nearly 50 years, Chevrolet Performance has fueled the passion of enthusiasts and led the industry with crate engines engineered to deliver power, durability and innovative technology," said Jim Campbell, Chevrolet U.S. Vice President of Performance Vehicles and Motorsports. "From the original Small Block and Big Block engines to the LS and new LT engines, we have never stopped innovating, and 2017 brings more choices for enthusiasts building the vehicles of their dreams."
While we don't expect most drivers in the Calumet City area are ready to drop a new engine into their Chevy vehicle, you might be interested in some of the other accessories and performance parts available for many Chevy models. Take a look at some of the highlights:
Camaro: Add an upgraded exhaust system or air intake, short throw shifter, ground effects, rear spoiler, and more to your Camaro.
Corvette: If you're the proud owner of a Corvette, you could add Z06 carbon fiber underbody braces, grille, secondary radiator, brake upgrades, or a T1 suspension kit.
Cruze: Add some upgraded brakes, exhaust system, air intake, or suspension to your Cruze.
Sonic: The Sonic can be upgraded with sport pedals, performance exhaust, 17-inch painted wheels, and more.
Malibu: The Malibu is offered with a lower suspension, ground effects kit, rear spoiler, or a blacked out grille.
Get Your Chevy Parts and Accessories at Chevrolet of Homewood
Come visit us today here at Chevrolet of Homewood to get the latest Chevy Performance Parts for your car or truck. We're located at 18033 Halsted St in Homewood, IL, so stop by to learn more or contact us online now to ask any questions.