The 2017 Chevrolet Tahoe Offers Superior Performance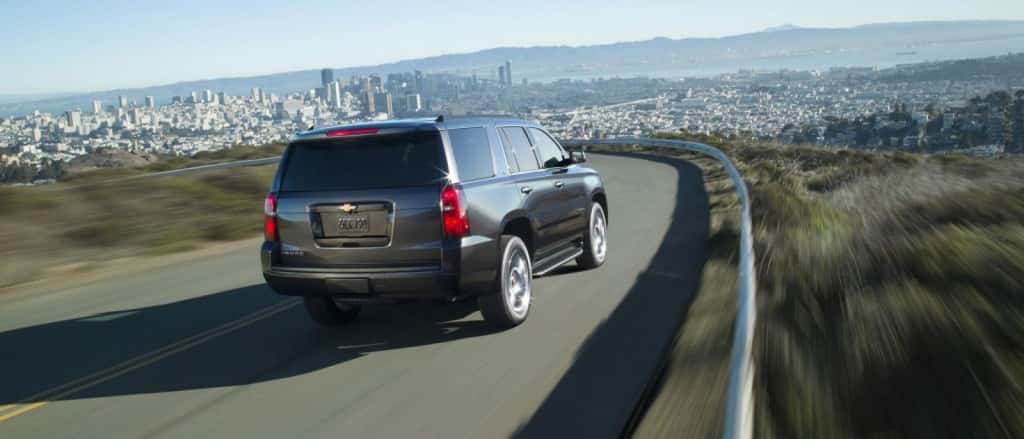 A full-size SUV usually offers more performance and capability than a crossover, and the 2017 Chevrolet Tahoe is no exception. It includes seating for up to nine, and it's powerful enough to handle anything you throw at it. Not only that, when compared to other leading models, the Tahoe comes out ahead. Find out more about this SUV's performance here at Chevrolet of Homewood.
Premium Power
The Tahoe comes standard with a 5.3L V8 engine that makes passing on Interstate 94 near Homewood a breeze. This high-performance engine puts out 355 hp and 383 lb-ft of torque through a standard six-speed automatic transmission. Rear-wheel drive is included standard, and four-wheel drive is available with either a one or two-speed transfer case. With all that power, you might expect the fuel economy to suffer. However, its EPA numbers are among the best in its class. At 16 mpg city/23 mpg highway/19 mpg combined for the rear-wheel drive model, it will save you money at the pump.
Worry Free Towing
If you're in the market for a full-size SUV, you might be wondering how the Tahoe is at towing. The rear-wheel drive model can tow up to 8,600 pounds, while the four-wheel drive model can tow up to 8,400 pounds. If you're looking to expand the Tahoe's capability, consider adding the Max Trailering package, which includes a different rear axle ratio, a two-speed transfer case on four-wheel drive models, a trailer brake controller, and more.
Drive the 2017 Tahoe at Chevrolet of Homewood Today
Drivers in the hunt for a full-size SUV with a high-performance pedigree should look closely at the new 2017 Chevy Tahoe. Our state of the art dealership is located at 18033 Halsted St. in Homewood, IL, just a short drive from Calumet City, and we're happy to show off the full range of Chevy models. Contact us online to schedule a test drive, or give as a call at 708-799-2000 to find out more about the Tahoe's performance features.