Chevy Clean With Care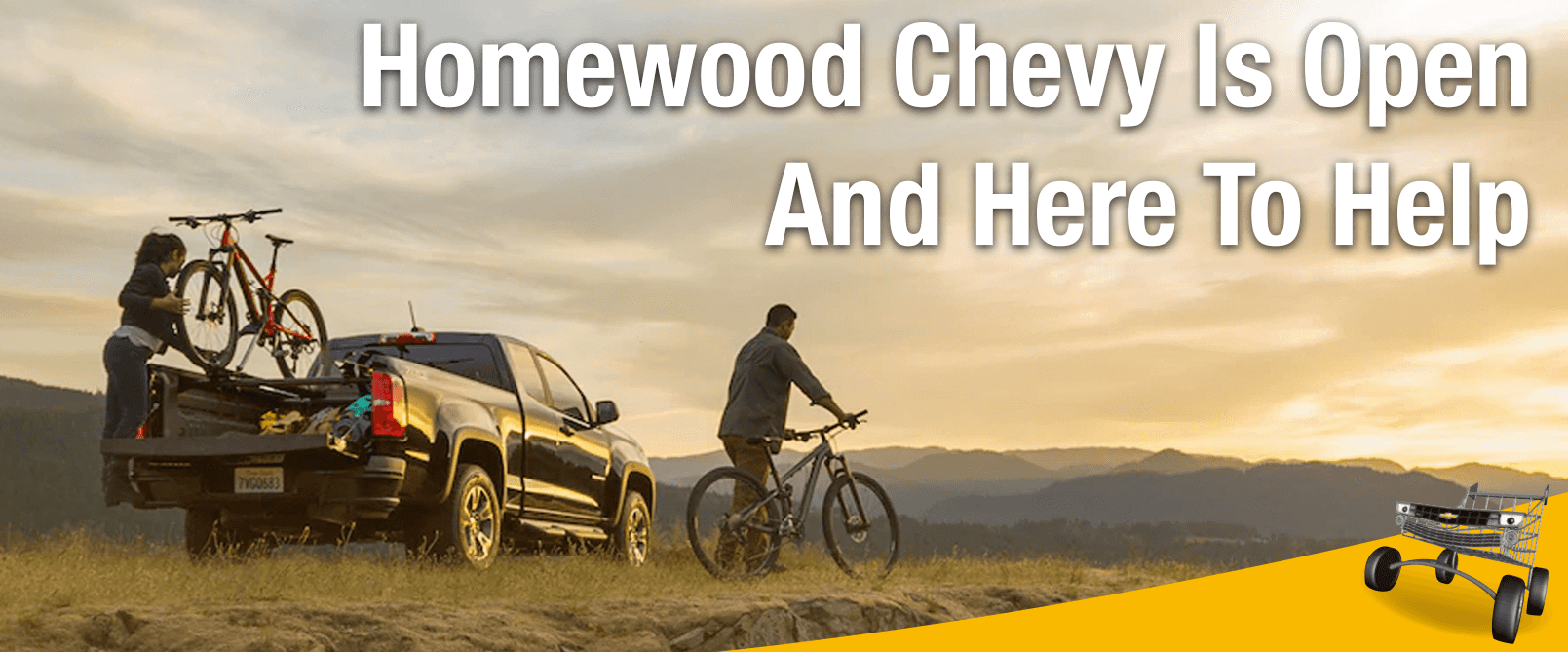 Chevy Clean With Care
Due to the current crisis, it is now more important than ever to provide cleanliness in your vehicle. That's why we at Chevy of Homewood are committed to using enhanced vehicle cleaning measures with CDC-approved cleansers before delivering your vehicle after purchase or service. This includes cleaning your instrument panel, hard and plastic surfaces, seats and carpet. This is just one of the ways that we go above and beyond to show we care and to help keep our customers safe.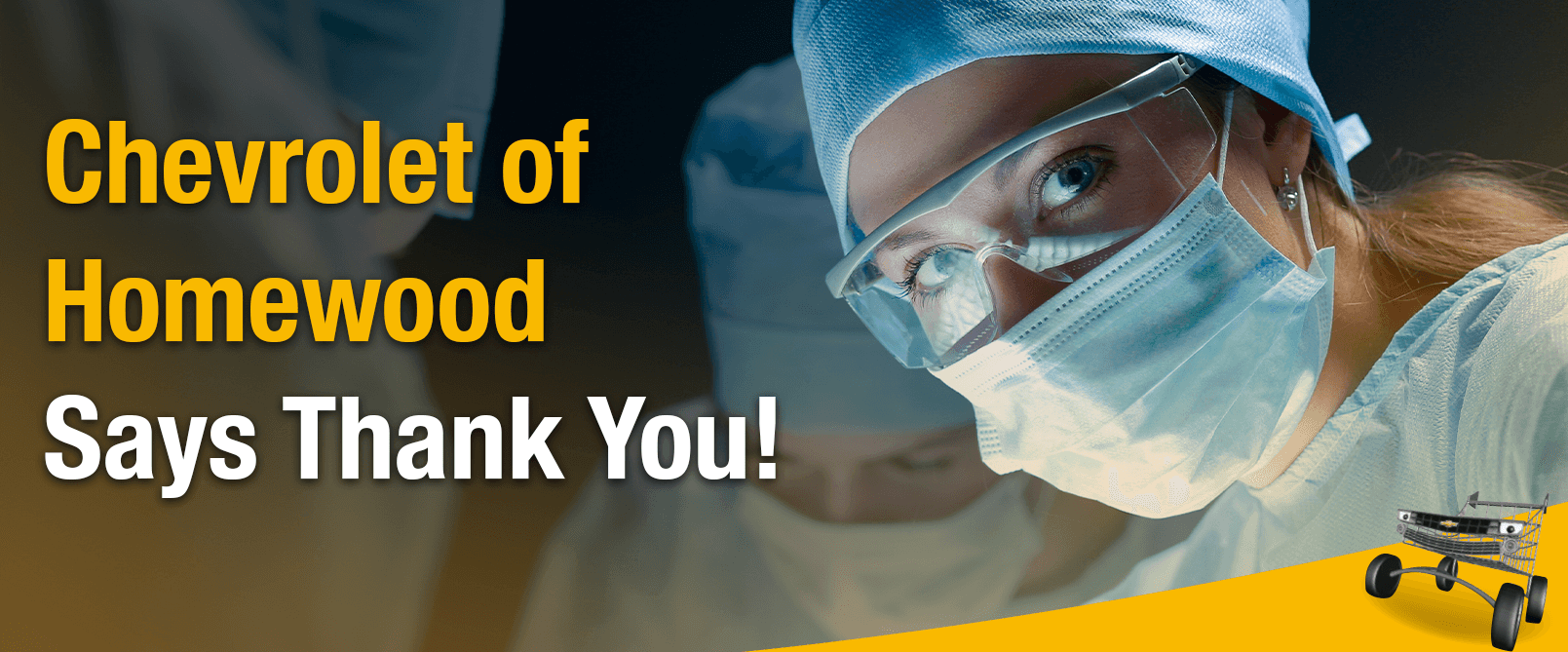 First Responders Program
As a way to support our first responders, Chevy of Homewood is providing qualified healthcare workers and other first responders a special discount. Chevrolet is here with a program for all of the firefighters, police officers, 911 Dispatchers, EMT/Paramedics and other qualifying Healthcare Professionals who have been there for the people who needed it this year during this pandemic. We want to thank our first responders for all the sacrifices they have made and are continuing to make to help keep our communities safe.
Chevy of Homewood is Here to Help
We know that these are difficult times, and your vehicle should be the least of your worries. That's why Chevy of Homewood is here and committed to helping you in any way we can – from answering your questions to servicing your vehicle and everything in-between. Because in times like these, we're faced with many uncertainties. But one thing that's certain is we're here for you, every step of the way. We are here for you anytime to answer your questions and concerns. You can always schedule an appointment with us for servicing or maintenance, or even to learn about our new and pre-owned vehicles. Our doors are open to our valued customers. We are committed to providing assistance and help with your vehicle when you need it.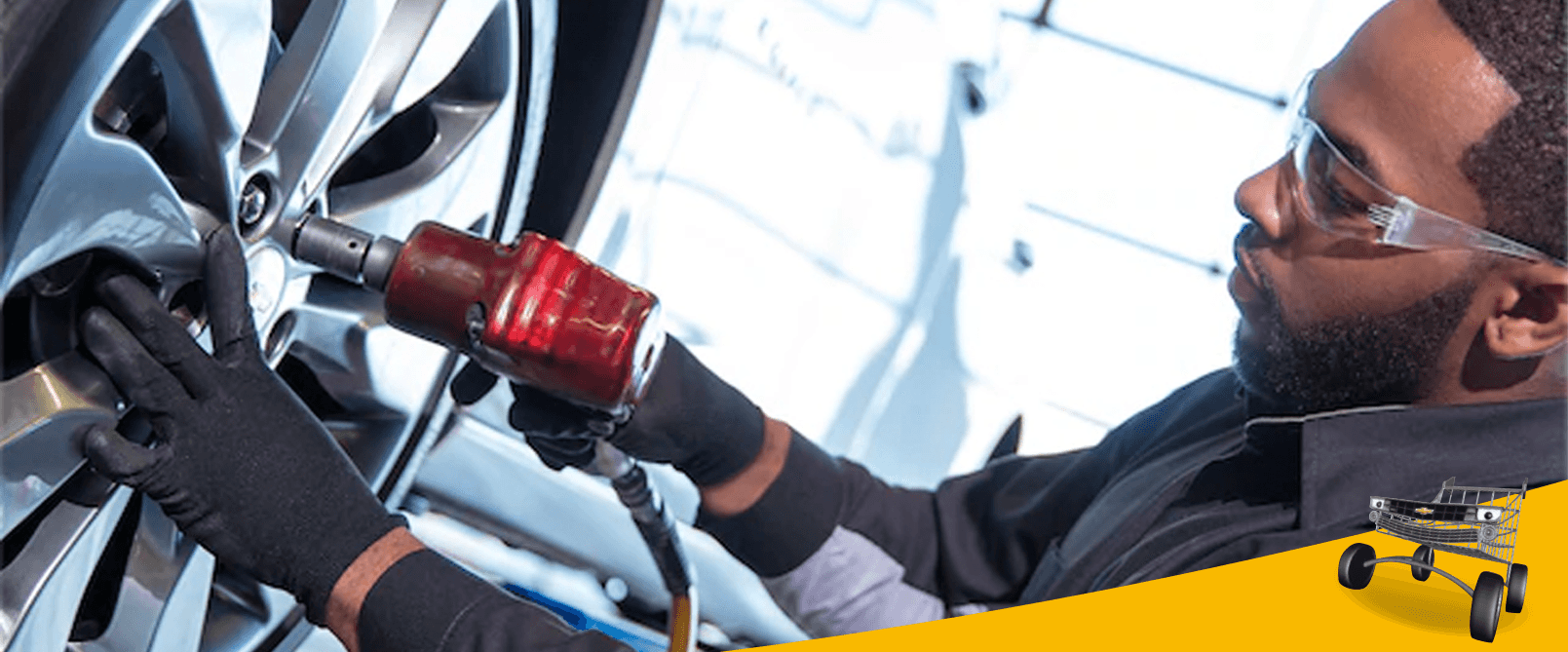 Chevy of Homewood Maintenance and Service
Call or visit us today to learn more about our Chevy Clean Program and our First Responders Program at Chevy of Homewood and find out if you qualify. We hope to help our customers through this challenging time. It is still important to keep up with the maintenance and repairs for your vehicle and get your car serviced today.