Enjoy an Incredible Drive With Chevrolet Performance Vehicles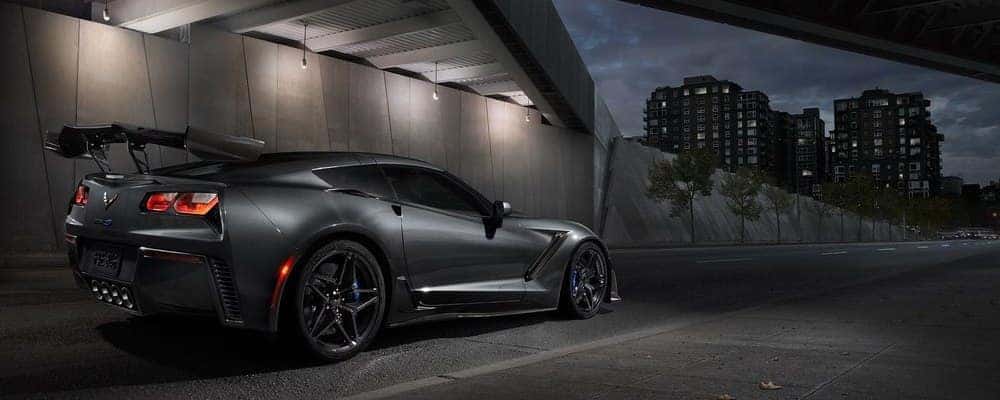 Whether looking for cars to mod or unreal adrenalin right out of the showroom, Chevrolet performance vehicles are a natural starting point for driving enthusiasts.
Chevy Camaro
The Chevy Camaro has a history of stellar performance, and the newest model can make zero to 60 mph in just 3.5 seconds, with powertrain options including:
2.0L Turbo: Makes up to 275 hp and 295 lb-ft of torque.
3.6L V6: Makes up to 335 hp and 284 lb-ft of torque.
6.2L LT1 V8: Makes up to 455 hp and 455 lb-ft of torque.
Supercharged 6.2L LT4 V8 with 1.7L Eaton Supercharger: Makes up to 650 hp and 650 lb-ft of torque.
Performance features include:
10-Speed Paddle-Shift Automatic
Magnetic Ride Control Technology
Performance Traction Management System and Electronic Limited-Slip Differential
Corvette Stingray
The Corvette Stingray uses a 460 hp 6.2L V8 engine to take you from zero to 60 in as little as 3.7 seconds. Flowing lines and low-slung body deliver a precise drive while attracting attention whether in the middle of Markham or cruising from Homewood to Chicago Heights.
Corvette Z06
Engineered to be the ultimate driver's car, the Z06 utilizes a supercharged engine for 650 hp and 650 lb-ft of torque — this one takes you to 60 mph in just 2.95 seconds.
Performance features include:
Front Splitter
Unique Carbon-Fiber Hood with Larger Vent
Unique Rear Spoiler
Corvette ZR1
Pushing Corvette performance to its highest point, this luxurious and powerful supercar wields up to 755 hp and 715 lb-ft of torque from a hand-assembled 6.2L LT5 supercharged small block V8 engine. You'll enjoy a top track speed up to 212 mph.
Corvette Grand Sport
Combining elements of the Z06 and standard Stingray, the Corvette Grand Sport includes flared fenders, wider tires, and wide-track suspension. It earned a spot on Car and Driver's 2017 10Best Cars list and offers a wide range of performance packages.
Explore Chevy Performance with Chevrolet of Homewood
If you want to experience these legendary Chevy vehicles for yourself, contact us today.