What You Need to Know About Child Seats
Child seats are essential for safely transporting your loved ones that happen to be too small for regular seat belts and car seats. Remember that car seating is designed around adults, and is not safe on its own for children. Luckily, there are child seats designed for every size and age of child, and most Chevy vehicles come standard with the LATCH system which makes connecting a child seat easy and secure. Here at Chevy of Homewood, we're always happy to make sure your child seat equipment is properly functioning. Find out more about how to find the appropriate child seat for your car here.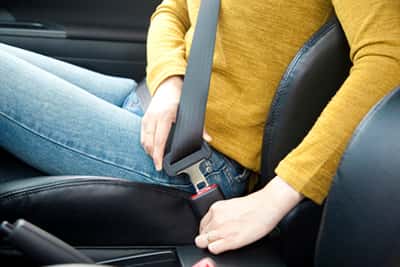 Pick the Right Child Seat
Finding the right child seat can be tricky. Always refer to your car's owner manual to make sure you're getting a seat that will fit your vehicle, and to make sure you're installing the seat appropriately. It's a good idea to keep your child in a children's car seat until they're at least 12 years of age, and that seat should always be secured in the rear of the vehicle.
Choosing the right child car seat is mostly based on your child's age and size:
Birth-3 Years: The youngest children should be in a rear-facing car seat. Infants should only be transported in a rear-facing child seat. Keep the child in a rear-facing seat until they meet the weight or height limits specified by the seat.
1-7 Years: When your child is 1-3 years old, you'll need to switch to a forward facing child seat. When the child outgrows the rear-facing seat, you'll need to use a forward facing seat with a harness and tether. Again, use this seat until the child outgrows the height and weight limits.
4-12 Years: When the child has outgrown both rear and forward-facing seats, it's time for a booster seat. This kind of seat adjusts the seating position so that the child can be properly protected by the seatbelt. Make sure the seatbelt fits snugly across the lap and shoulder.
Visit Chevy of Homewood Today
Need help with your child seat attachment system? Visit Chevy of Homewood at 18033 Halsted St in Homewood, IL. We're happy to make sure your seat is installed correctly, and we're just a quick trip from Calumet City. Stop by today, or schedule a service appointment online now.