Do You Need a Clutch Repair or Replacement?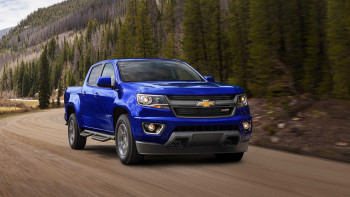 Here at Chevrolet of Homewood, we can take on your clutch replacement. We offer expert maintenance and service near Calumet City, so bring your Chevy here when it's time for repairs or maintenance. While clutch replacement should never be a common thing, it does happen depending on your driving style, driving conditions, and the vehicle. So how do you know if you need a clutch replacement?
Warning Signs That Your Clutch Needs Work
Luckily, it's fairly easy to identify issues with your clutch. If you notice any of these signs you definitely want to get to Chevrolet of Homewood before your clutch fails completely:
Spongy or Soft Feel: If your clutch is feeling too soft—as in, you need to let it out a long way before a gear catches—then you may have a clutch that's worn out. Any change in clutch performance might be a sign that it's getting old and worn out.
Burning Smell: If your clutch is failing, it might create a burning smell. This is caused by the friction of the clutch slipping. If you smell burning, then you should make sure to get your clutch checked out ASAP.
Shifting Trouble: If your car is hard to shift, or if the car shakes while you're shifting, then you probably are having trouble with your clutch. These problems will be the most obvious in first gear or reverse.
Visible Damage: While most people won't want to tear into their gearbox, it's easy for the mechanics here to take a look at your clutch to see if there's any visible damage. If the clutch is bad, it's easy to see damage on the clutch beyond normal wear.
Visit Chevrolet of Homewood Today
Stop by 18033 S. Halsted St. in Homewood, IL if you're having clutch problems or schedule service online now. Chevrolet of Homewood is the leading Calumet City and Chicagoland area Chevy dealer, and we're happy to help you take care of any repair needs you have today.