Health and Safety Update 2022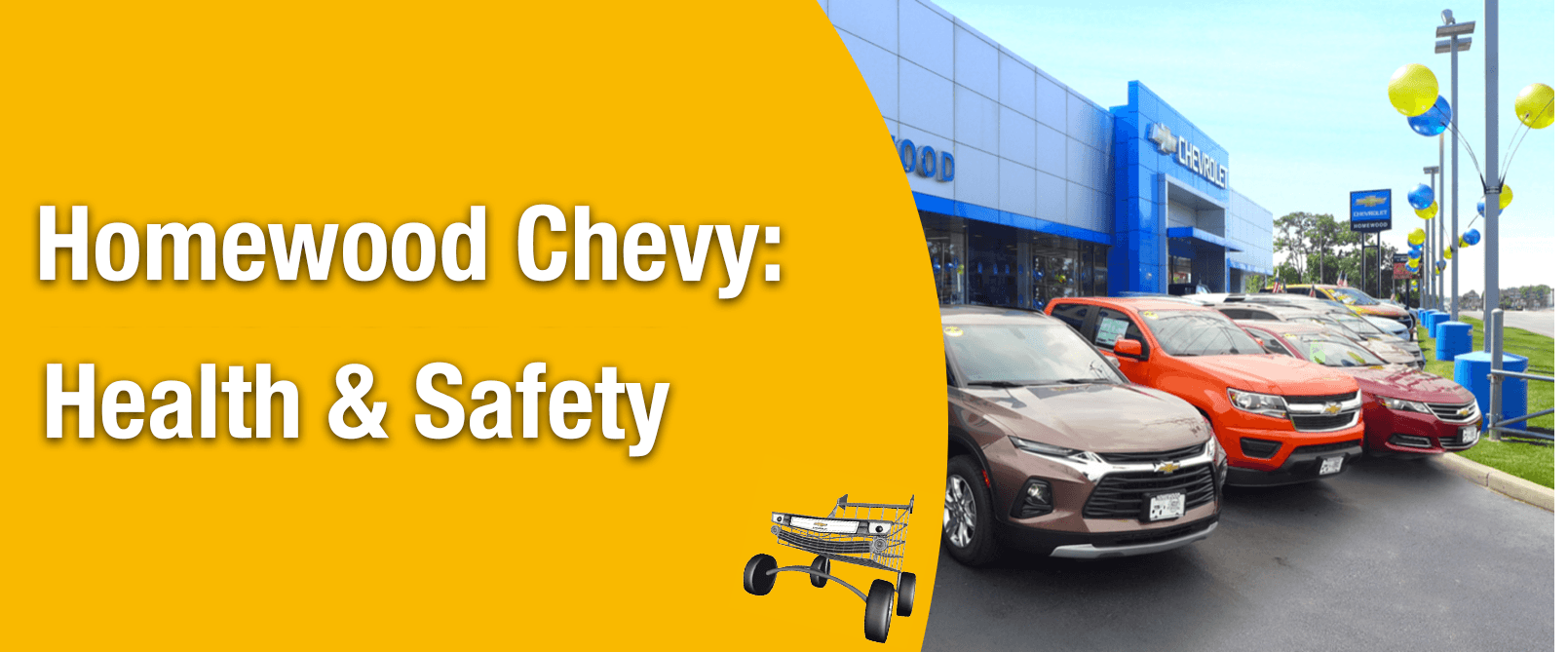 Chevy of Homewood: COVID-19 Update
At Chevy of Homewood our priority is to keep our customers safe and comfortable. In response to Covid-19 and world circumstances, we have enhanced our cleanliness and sanitation procedures in our facility. We are committed to the health and safety of our employees and customers by implementing the following measures:
• We Thoroughly Clean & Sanitize Each Vehicle After Every Test Drive!
• Our Facility is Sanitized Multiple Times Throughout the Day
• We Follow the GM Clean Program Recommendations-
– We maintain a clean and safe environment for our dealership.
– We use CDC/EPA-approved disinfectants to clean our facilities, showroom vehicles, new, used, and service vehicles before our delivery to customers.
– We follow CDC recommended guidelines in everyday business operations.
• We Participate in the Shop, Click, Drive Program-
Shop Online & Take Delivery At Home. Click here to learn more.
• First Responder Discount Program-
As a special thank you to all our front line healthcare professionals, we offer a Chevrolet First Responder Discount to those who are eligible. Ask us about it!
Watch The Following Videos For More Information About How Homewood Chevy is Staying Safe and Clean!
Whether you require service maintenance on your current vehicle or shopping for a new one, at Chevy of Homewood we want to make sure you feel safe, comfortable, and healthy every step of the way. In order to prioritize our customers' health and safety, we've implemented enhanced measures. From disinfecting each vehicle to sanitizing our facility several times during the day, we act to ensure our dealership stays astoundingly clean! Visit us today or shop from the comfort of your own home!