How Often Should I Get My Oil Changed?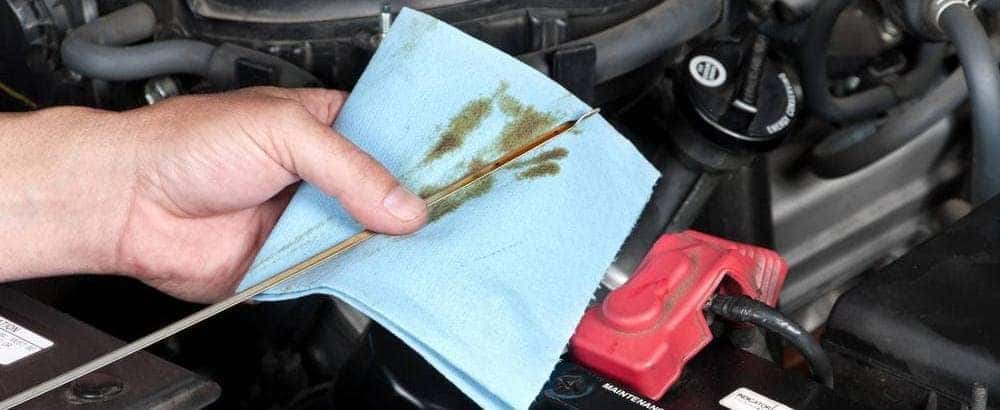 The best way to find out how often you should get your oil changed is to check your owner's manual. That will include specific instructions for your particular vehicle. In addition, the Chevrolet Oil Life System tracks the quality of your oil and lets you know when it's time for a change. That allows vehicles like the Chevrolet Silverado 1500 to go for up to 7,500-10,000 miles between oil changes.
Oil Change Interval Information
While many people still recommend oil changes every 3,000 miles, that's usually not necessary for new vehicles. The following factors influence how often you'll need to change your oil:
Driving Conditions – Stop and go traffic is rougher on your vehicle than driving at highway speeds, and it's particularly tough on your oil. If you only drive in the Chicago Heights, consider changing your oil every 5,000 miles.
Type of Vehicle – An SUV like the Chevy Equinox is well suited for gravel roads and other outdoor adventures near Chicago. It may need an oil change more frequently than a sedan that's mostly driven on the highway.
Chevrolet Oil Life System – Most new Chevy cars, trucks, and SUVs include the Oil Life System. With this feature, you don't have to worry about missing an oil change. Check your owner's manual to make sure it's included, then bring your car to a trusted Chevrolet service center whenever the "Change Oil Soon" light comes on.
When you're ready, stop by Chevrolet of Homewood for an oil change, or schedule a service appointment for a full tune-up. We offer a wide variety of Chevrolet maintenance services, so stop by today.