How Often Should You Replace Your Car's Brake Fluid?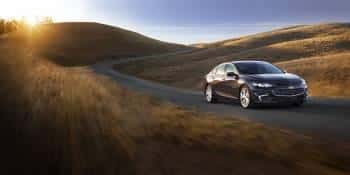 One of the lesser known or talked about maintenance tasks that the Chevy service and maintenance experts at Chevrolet of Homewood do is brake maintenance. You need to regularly have your brakes checked out to preserve the safe performance of your vehicle in the Calumet City area. Sometimes your brakes need new pads, sometimes the rotors need to resurfaced or replaced. The most common brake service is brake fluid replacement. So how often does your brake fluid need to be replaced?
Brake Fluid Replacement
Unfortunately, there's no one hard and fast rule for changing brake fluid. Depending on the make and model of the vehicle, manufacturers recommend a wide range of brake fluid replacement schedules. Some makers ask you to change the fluid every two years. Some literally recommend that you never change the brake fluid.
So what's the best way to know how often you should change your brake fluid?
Check the owner's manual: Brake service will be listed in your owner's manual on the regular maintenance schedule. For most Chevrolet models that should be every 45,000 miles.

Inspect brake fluid periodically: While you should follow the guidelines laid out in your owner's manual, it doesn't hurt to have your mechanic take a look at your brakes to make sure they're working properly and that the fluid is properly configured.

Take it in if you experience any issues: If your brakes aren't working properly it could be a brake fluid issue. If moisture has managed to sneak into the brake fluid lines it can seriously diminish braking power, so it's important to have your brakes checked out by a professional if you experience any problems.
Brake fluid is essential to stopping your vehicle—just as important as motor oil or gasoline is to making your vehicle go—so it's essential that your brakes have the proper fluid level and are in good condition to keep you safe.
Visit Chevy of Homewood Today
Visit Chevrolet of Homewood, at 18033 S. Halsted St. in Homewood, IL, to have your brakes serviced by our Chevy professionals. We're minutes from Lansing and Calumet City, so stop by or schedule service online now.