How to Check Your Transmission Fluid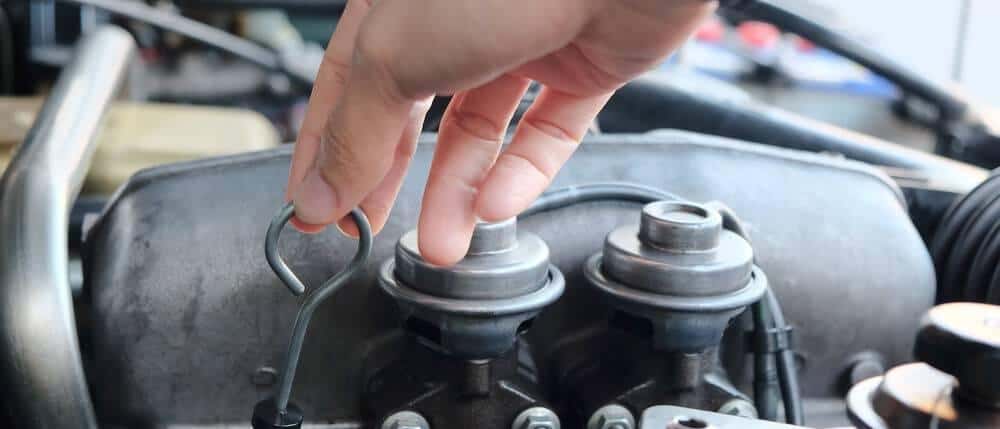 Are you worried about your transmission? One of the most important things to keep track of is your transmission fluid. We're happy to check your transmission fluid here at Chevrolet of Homewood. We are your Calumet City area source for expert maintenance and service, but you can check your transmission fluid at home. In fact, everybody should be able to check his or her own transmission fluid to make sure it's at the right level. Find out how to check your car's transmission fluid here.
How to Check Your Car's Transmission Fluid
Does your car hesitate between shifts? If so, you should check your car's transmission fluid. Your transmission could just be low on fluid. Topping it off might fix your transmission straight away. Here are some key facts to remember before you dive in:
You can only check the fluid of an automatic transmission. If you drive a manual you're out of luck. Of course, you wouldn't be experiencing missed shifts with a manual.
Open the hood and locate the transmission fluid dipstick. It should be a different color than the oil dipstick.
Rear-wheel drive cars will have a transmission fluid dipstick closer to the passenger compartment, while front drive cars will have a transmission fluid dipstick close to the front of the car.
Ok, now you're ready to check the transmission. Here's how to do it:
Make sure the engine is warm and the transmission is in park or neutral.
Pull out the dipstick.
Check the fluid: Does it look pink and nearly clear? If so, it's probably still good. If it has particles in it and smells burnt it will need to be replaced.
Wipe the dipstick clean, reinsert, and pull it out again.
If the transmission fluid does not reach the full line you can add more. Don't overfill your transmission and make sure you have the right transmission fluid for your vehicle.
Visit Chevrolet of Homewood Today
Here at Chevrolet of Homewood, we can help with all transmission service in the Chicagoland area. Visit us at 18033 Halsted St in Homewood, IL to take care of all of your maintenance needs, or schedule service online now.