How to Get Your Chevy Ready for Winter

Visit Our Service Center Schedule Service
With sudden snowstorms and icy roads, winter in the Calumet City area can be tough on your vehicle. Luckily, Chevrolet of Homewood is here to help. We've put together this guide to winterizing your car, truck, or SUV, so you can be prepared for rough weather. If you're worried that your vehicle isn't up for the task, get in touch with the service department at Chevrolet of Homewood today.
Is Your Chevy Ready for Winter?
By following our advice, you can remain safe and in control on the snowy streets of Homewood.
Snow Tires – While your regular tires might do fine on dry pavement, ice and snow present some unique challenges. Consider adding a set of winter tires for added traction, and make sure they're inflated to the correct pressure.
All-Wheel Drive – A vehicle with all-wheel drive can help grip the road in slippery conditions. Make sure yours is functioning properly. If you have any doubts, be sure to stop by Chevrolet of Homewood.
Inspect Your Parts – Even small features like windshield wipers need to be in good condition come winter. Pay particular attention to your heating system before the temperature drops below zero.
Emergency Kit – If you get into an accident, a well-stocked emergency kit can make a big difference. Make sure to include warm clothes, jumper cables, and other cold weather essentials.
Fluid Levels – Antifreeze, windshield washer fluid, and transmission fluid all should be filled up before the winter months begin.
In addition, you'll want to check your defroster, your belts and hoses, and battery to make sure they're in good shape.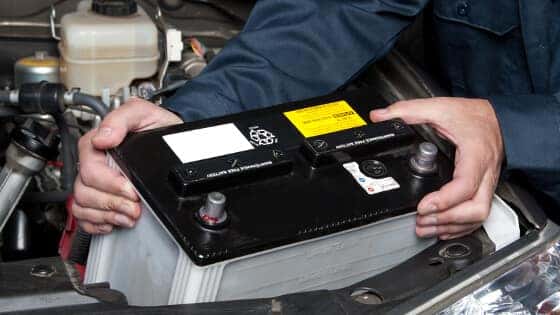 Make a Service Appointment
At Chevrolet of Homewood, we're happy to take a look at your vehicle and make sure it's ready for winter weather. Our highly trained experts can find potential problems that you might have missed, including damage from potholes. Schedule a service appointment online to give yourself added confidence. Let our service team get you ready for winter today!
Visit Chevrolet of Homewood
No matter what problem you're having, the service department at Chevrolet of Homewood can help. Feel free to give us a call at 708-801-0048 to find out more about our service options, and you can even save money by taking advantage of our service specials. Visit us today at 18033 Halsted St in Homewood, IL to find out more!