What is an Independent Rear Suspension?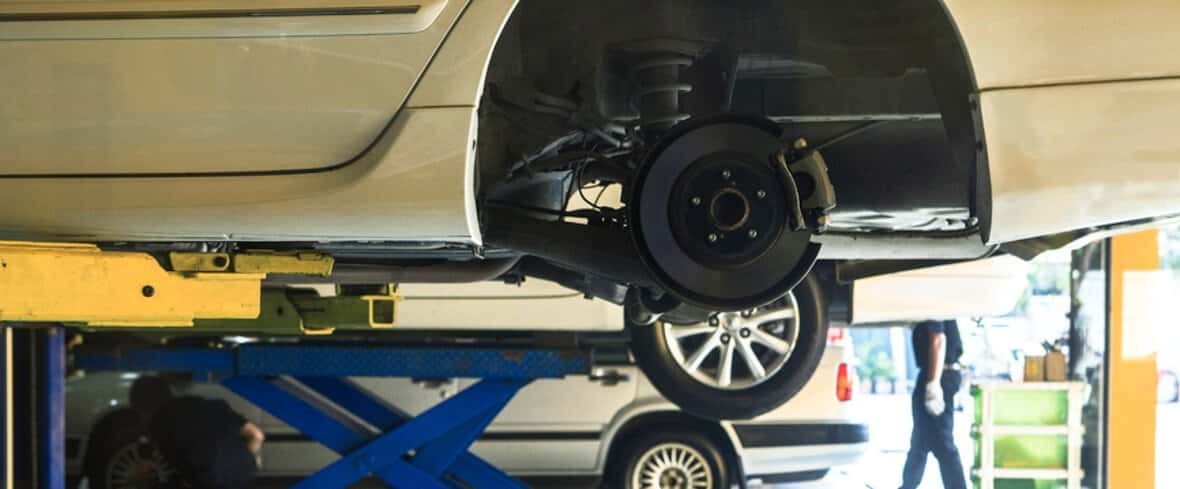 In Calumet City and Homewood, you're likely to run into your fair share of potholes and rough roads. Your vehicle's suspension system can take the bulk of those impacts, but only if it's properly equipped. Read on to find out what an independent rear suspension can offer drivers in this guide from Chevrolet of Homewood. When you're ready to drive a car that offers a smooth ride on bumpy roads, you can turn to us.
Types of Suspension
Let's see what types of suspension systems are available in modern vehicles.
Beam Axle – in this system, a solid beam links the wheels. When one wheel moves up or down because of an interruption in the road surface, the wheel across the axle moves as well. This kind of motion can create a stiff, uncomfortable ride, and it's much less common in new vehicles.
Independent Front Suspension – The majority of new cars include this suspension system. It allows the front wheels to move up and down independently, so if one wheel hits a pothole, the whole axle doesn't move.
Independent Rear Suspension – This suspension system is similar to IFS, but it allows the rear wheels to move independently as well. It allows for a smoother ride than an IFS system alone.
When you're researching a new vehicle, be sure to investigate what type of suspension system it has.
Advantages of Independent Rear Suspension
You might think that this suspension system is just reserved for SUVs, but Chevrolet has included it in an array of models, including the 2017 Cruze Hatchback. Its IRS system allows the Cruze to handle potholes, speed bumps, and bumpy pavement with ease. Whether you've got a full load of passengers or a rear hatch filled with groceries, your ride quality isn't compromised.
Drive a Vehicle with an Independent Rear Suspension Today
If the even ride of a car with IRS sounds compelling, visit Chevrolet of Homewood. Our modern showroom—located at 18033 S Halsted St in Homewood, IL—is expertly designed to show off the full array of Chevrolet vehicles. We're open Monday through Friday from 9 a.m. to 9 p.m. and Saturday from 9 a.m. to 7 p.m., and our service center opens early for maintenance and repairs. You can also schedule service online for added convenience. Visit us today to learn more about the advanced suspension systems Chevrolet offers!