2021 Chevy Trax Dealer Orland Park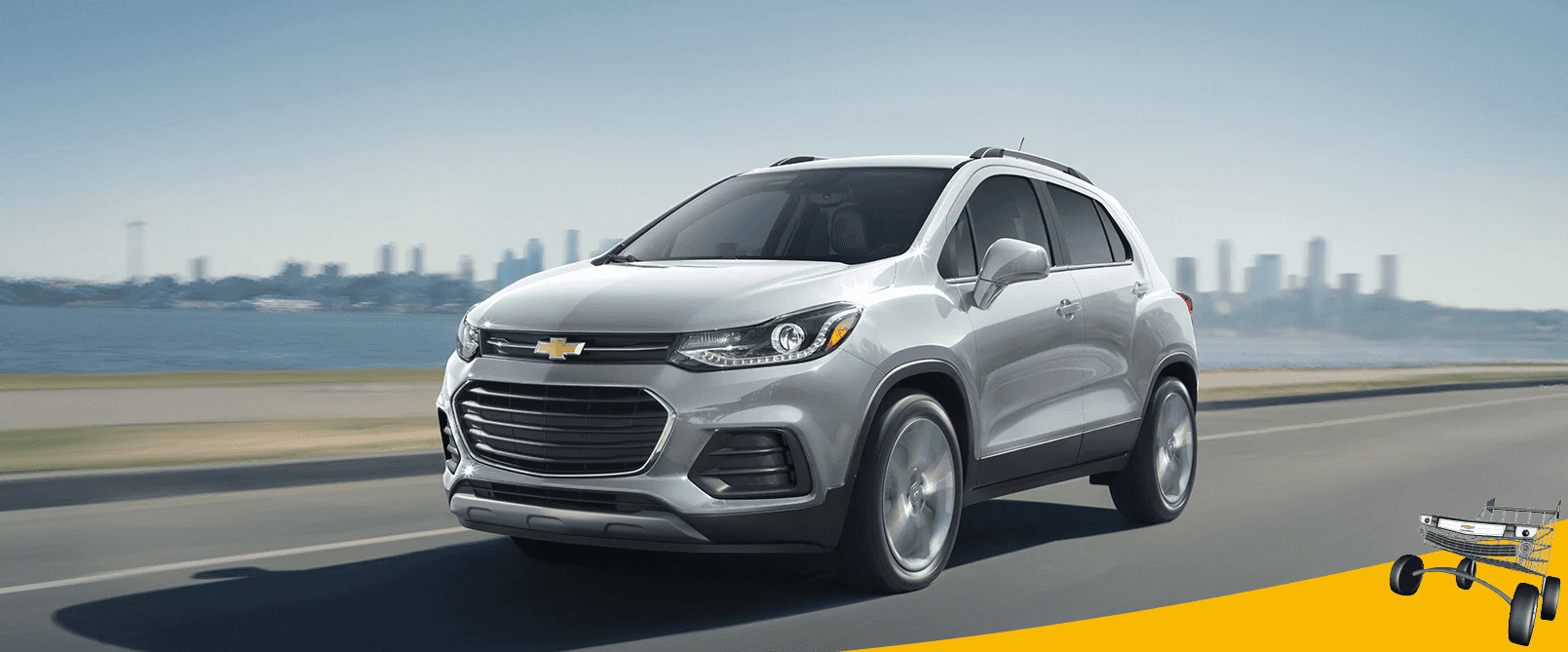 2021 Chevy Trax Dealer Orland Park
The Orland Park Chevy Trax for sale is the perfect crossover to buy in 2021. The turbocharged 1.4-liter four-cylinder engine makes 138 horsepower, and the six-speed automatic transmission is smooth for all your drives. You'll find a feeling of solidity with the steady handling and a firm ride. Plus, its quick steering makes it agile in parking lots and urban areas so you can take this compact SUV anywhere your heart desires.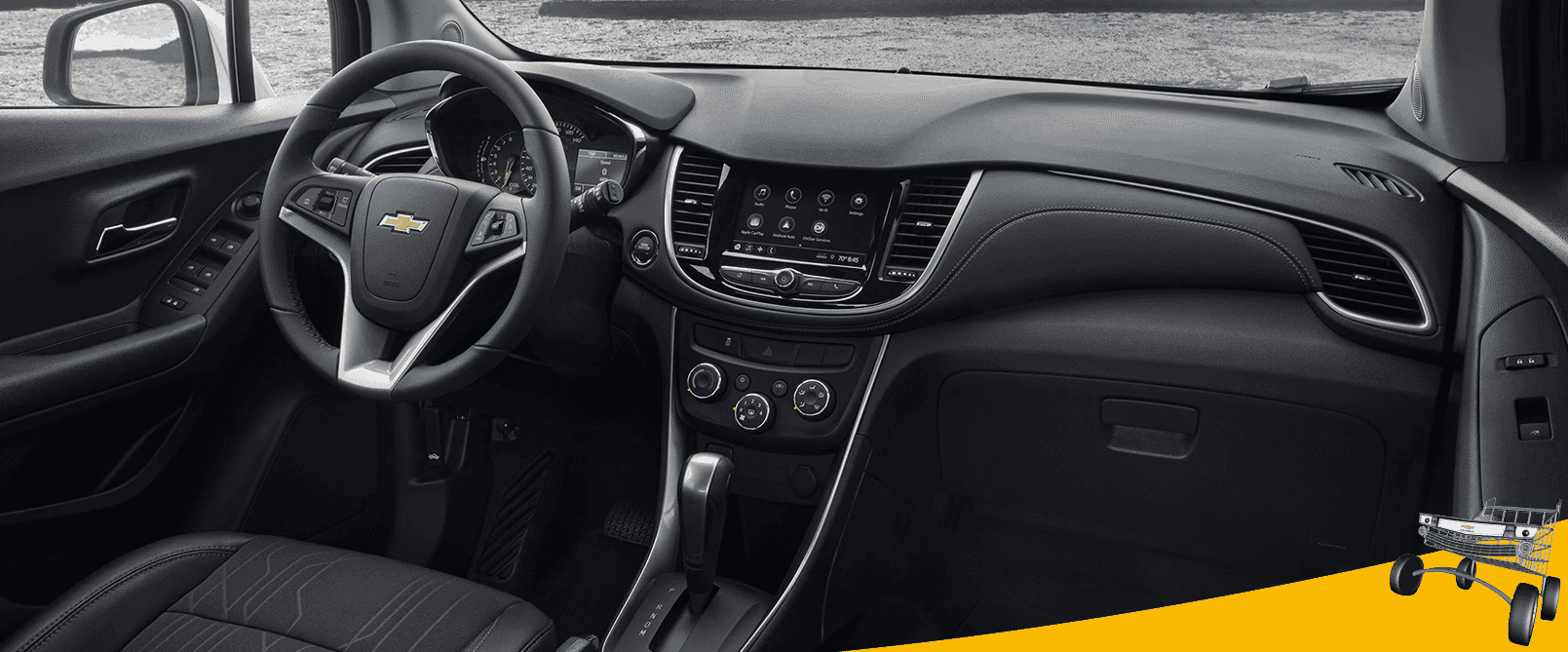 Chevy Trax LT For Sale Orland Park
The LT trim is a level above the base LS. The LT adds some must-have features that you'll love to have on the Trax. Those niceties include features such as Cruise Control, Rear-Window Tint, heated exterior mirrors, cloth/leatherette seat trim, and remote start. Rear View Camera is standard on all Chevy Trax models. Other safety features are available such as Available Forward-Collision Warning, Available Blind-Spot Monitoring, Available Rear Parking Sensors. Get an Orland Park Chevy Trax lease at Chevy of Homewood now!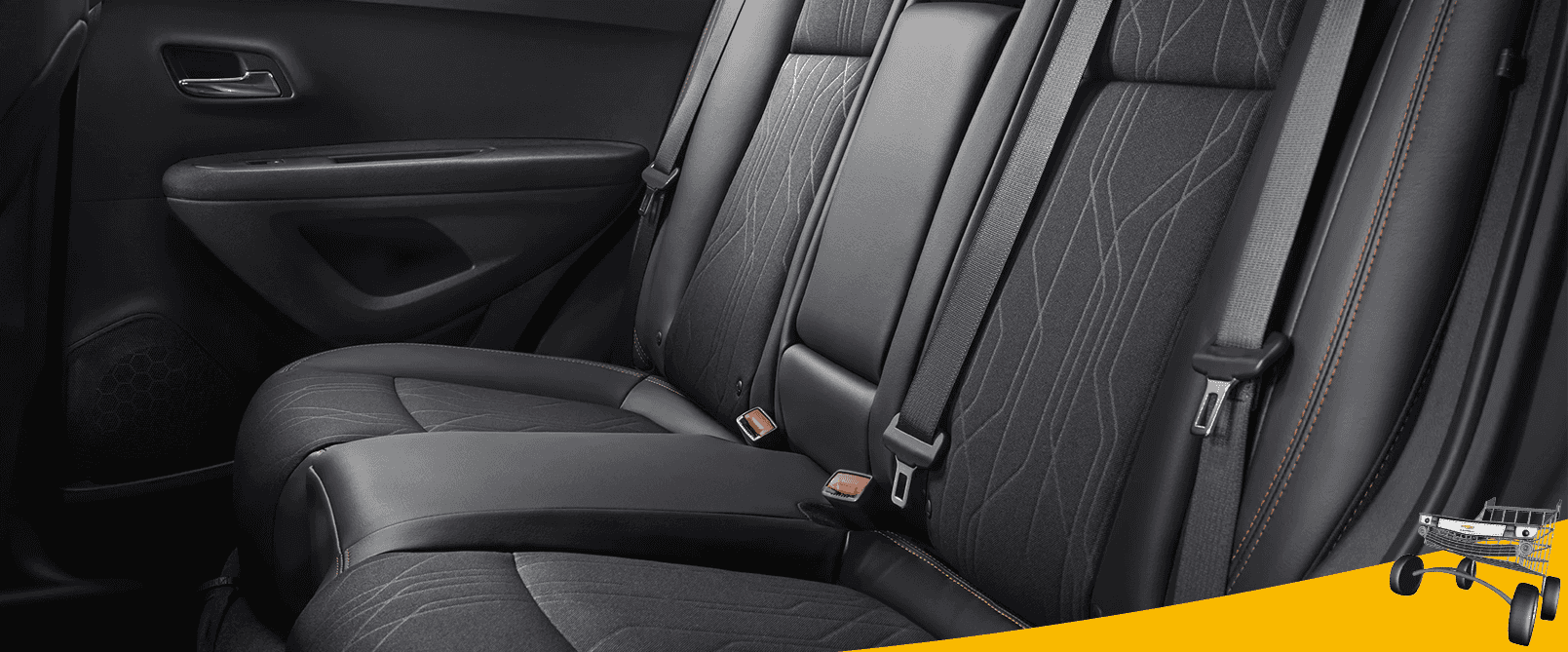 Chevy Trax Touchscreen Infotainment Orland Park
A well-integrated and easy-to-use touchscreen mounted at the top of the dashboard comes standard in the Trax. There are also stitched dashboard inserts that help cultivate a more upscale look. The 7.0-inch touchscreen infotainment system is standard on all Trax models. It functions well as it quickly responds to inputs and includes the latest smartphone integration capabilities. Technology like Apple CarPlay and Android Auto are also standard on all Trax models. Get a great Chevy Trax price at our certified Chevy Trax dealership near Orland Park today.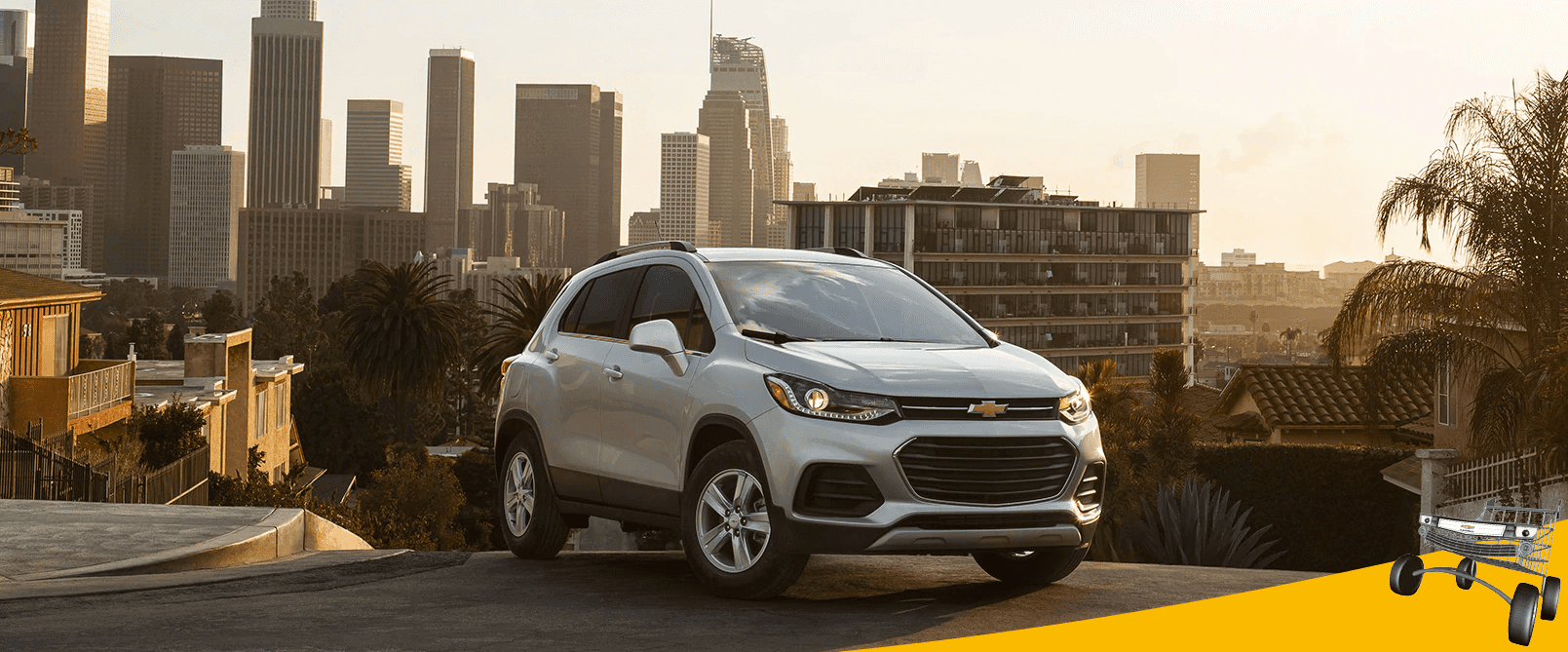 2021 Chevy Trax Orland Park
The Orland Park new Chevy Trax Trax offers plenty of smart solutions for keeping your items organized while providing comfortable space for you and your passengers. You get Flat Folding Seats, 60/40 2nd row, 48.4 cu. ft. cargo volume, and 8 ft. cargo length. If you want a new or an Orland Park pre-owned Chevy Trax, check out our Orland Park new Chevy Trax dealership near you today!