Bring Your Chevy in for a Spring Check-Up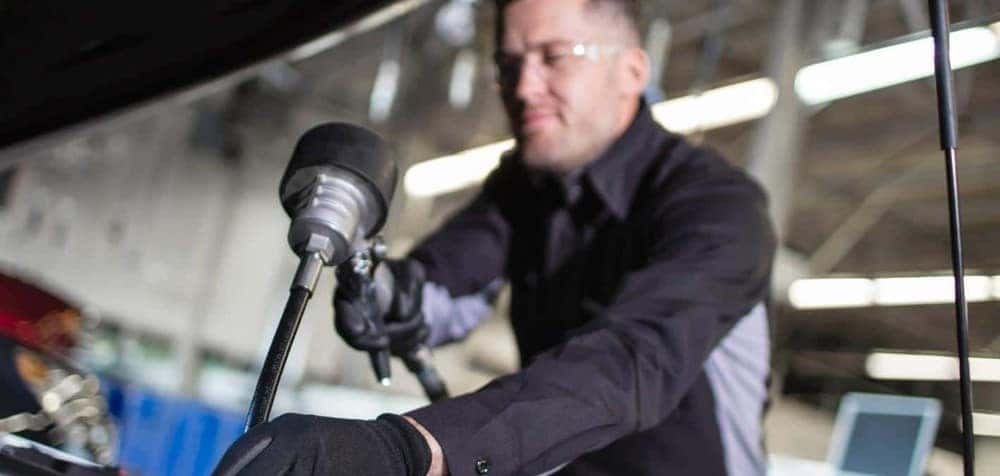 Winters in Chicago Heights are notoriously tough on vehicles. If you bring your Chevy to a trusted local dealership for a spring check-up, a certified technician will inspect the following areas:
Oil – Most vehicles need an oil change every 3,000 miles, and for many drivers, that distance corresponds to the changing of the seasons.
Wiper Blades – Snow and freezing rain can cause the rubber in wiper blades to degrade over time.
Tires – We'll make sure you have the right tires for spring and summer driving, and if your current tires are in rough shape from pothole damage, we can suggest a new set that'll fit your vehicle.
Battery – Starting your vehicle in cold conditions is rough on many systems including the battery. We'll make sure the terminals are clean and the overall health of the battery is strong.
Hoses and Belts – Freezing temperatures can cause hoses and belts to loosen. Chevrolet of Homewood will take care of any necessary adjustments or replacements.
Spring for Service at Chevrolet of Homewood
This spring, Chevrolet of Homewood, IL is happy to take care of your vehicle's regular maintenance needs, whether it's an oil change for a Cruze or a new brake pads for a Silverado 1500. Once your car is in good shape, head out to a drive-in movie theater near Homewood.  Schedule service today or contact us with any questions.