Shop, Click, and Drive Program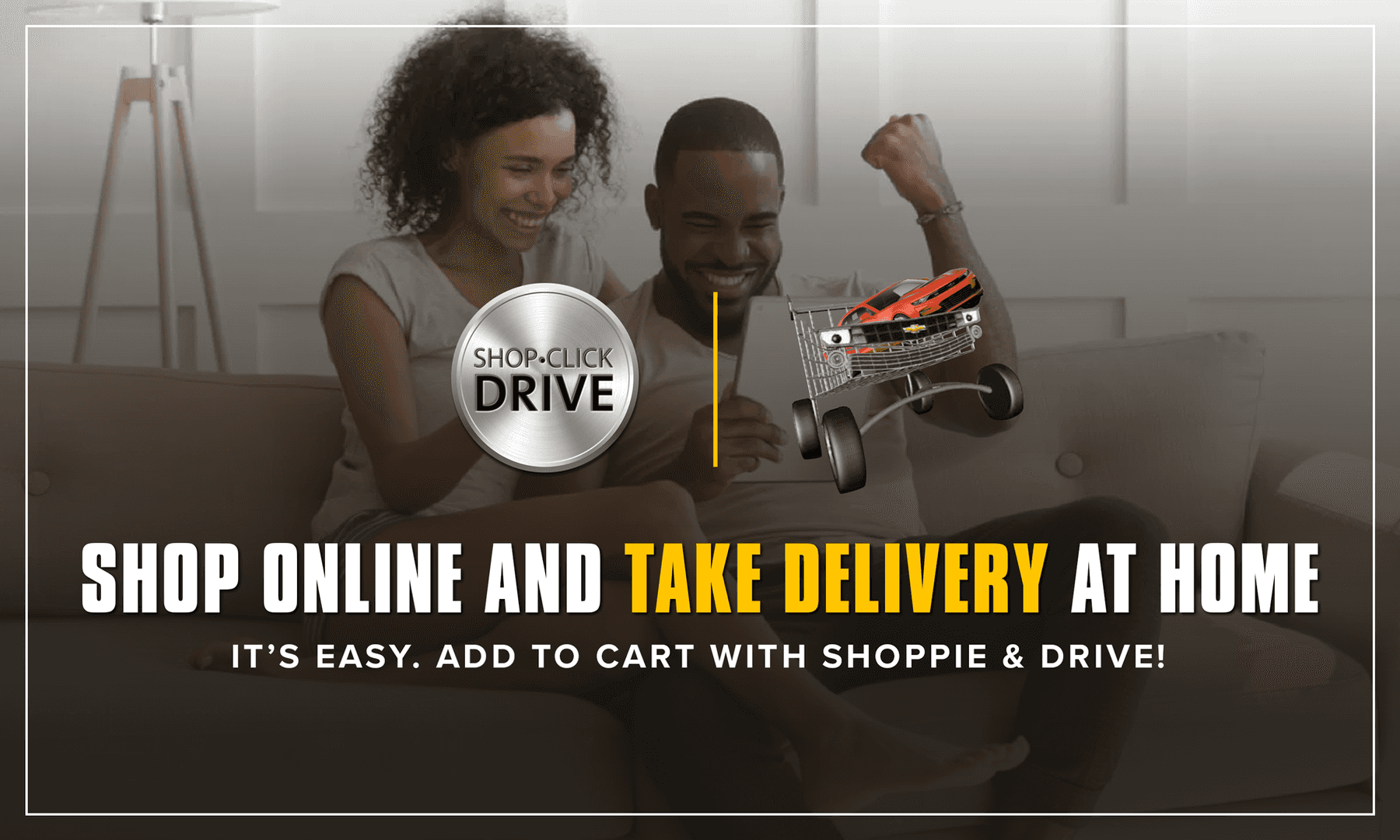 Homewood Chevy Shop, Click, and Drive Program
At Chevy of Homewood, our priority is to provide our customers with flexible and accommodating options to make car buying convenient for you. We do this by providing the simplest ways to purchase your vehicle and have it delivered right to your home without having to leave your couch! Whether you are looking to trade-in, finance, or lease, our program has each of these options available to you. We are delighted to present our community with a simplified method of vehicle purchasing. Our team is ready to answer all your questions and concerns.
Start Your Car Buying Process Online
Are you in the market for a simple way to purchase or lease a Chevrolet vehicle online? Our Shop. Click. Drive. Option can help you find the right vehicle at the right price. You can pick your trim and accessories and then choose from extended limited warranties and schedule your delivery. It's as simple as that! When you're done shopping and choosing your trim, accessories, and other customizable options, your selected vehicle will be prepped and delivered to your local dealer or your home at your convenience. Our Shop. Click. Drive program follows three simple steps:
SELECT YOUR VEHICLE
Choose a model from our inventory online
Look for the Start Buying Process button next to the model of your choice
3. SCHEDULE DELIVERY
You can now schedule your delivery from the comfort of your home with participating dealers or schedule a pickup at the showroom! Our auto experts provide at-home delivery and pickup options to suit your needs and schedule. With our flexible hours and accommodating staff, we hope to give you the best car buying experience at Chevy of Homewood. Shopping and buying a car online has never been easier. Call or shop our online inventory today to get your new Chevy!