Top 5 Features You Must Have In The New 2024 Chevy Trax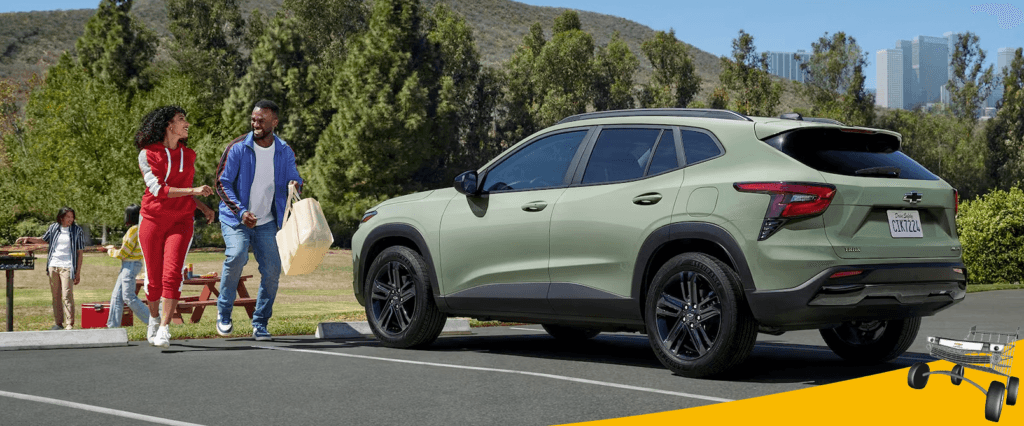 What's New and Exciting for the 2024 Chevy Trax?

If you're a fan of Chevy's iconic SUVs, you'll love what the 2024 Trax offers. It's larger and more sophisticated than its precursors. Specifically, it's eleven inches longer, two inches wider, and boasts nearly six additional cu.ft. of cargo space. Beyond enhanced comfort, the new Trax features an exciting trim lineup, including the muscular ACTIV and ultra-sporty RS. However, with many appealing updates, it can take time to pinpoint everything that makes the new Trax a world-class compact SUV. So keep reading for our list of the five must-have features for the 2024 Chevy Trax.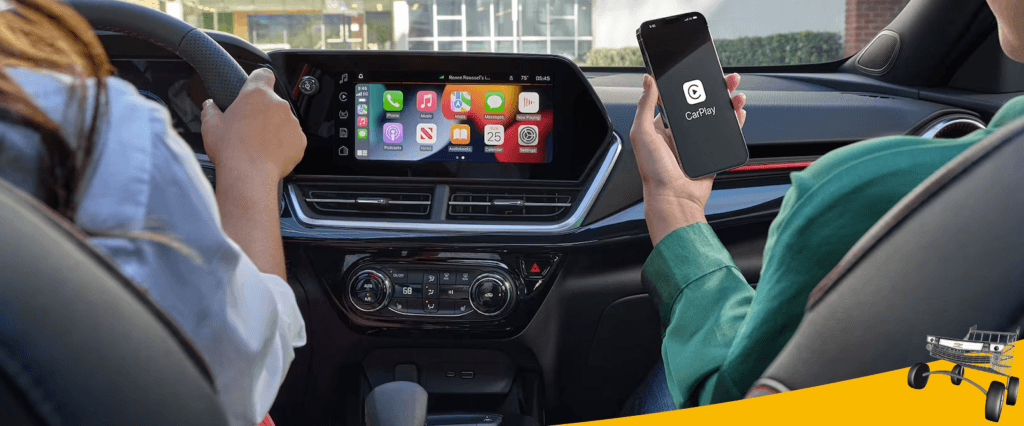 Top 5 2024 Chevy Trax Features #5: 11-Inch Diagonal Display Screen

With standard wireless phone integration, the 2024 Trax has made a name for itself as a wire-free SUV small. However, to enjoy the best ownership experience, we recommend the available 11-inch diagonal display screen. It's a conveniently located hub for managing all your Apple CarPlay® or Android Auto™ connectivity features. Then, when you're navigating to must-see spots around Chicagoland, it reveals the fastest route with stunning clarity./p>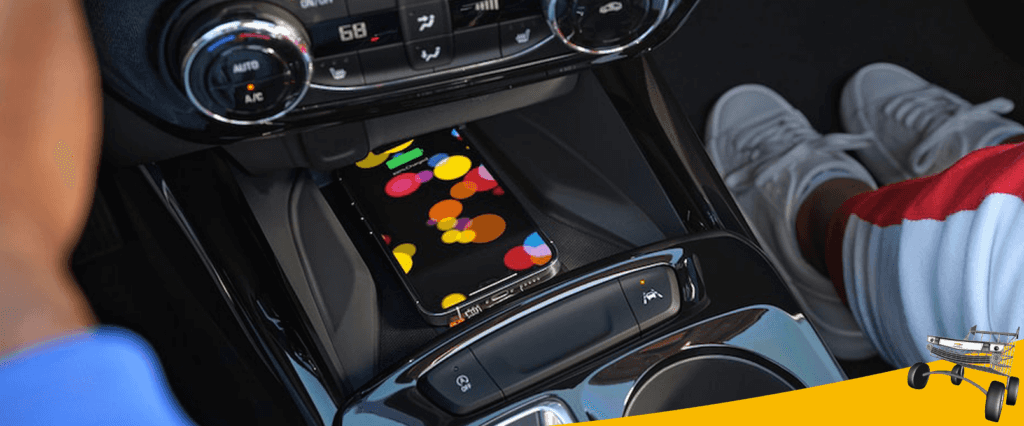 Top 5 2024 Chevy Trax Features #4: Wireless Charging
Isn't it time we start ditching wires in our increasingly connected world? The 2024 Chevy Trax lets you declutter your cabin with a convenient wireless charging pad. With it, you won't have to worry about wear and tear on your smartphone's charging sockets. Moreover, it charges your phone to full capacity in record time without overheating it.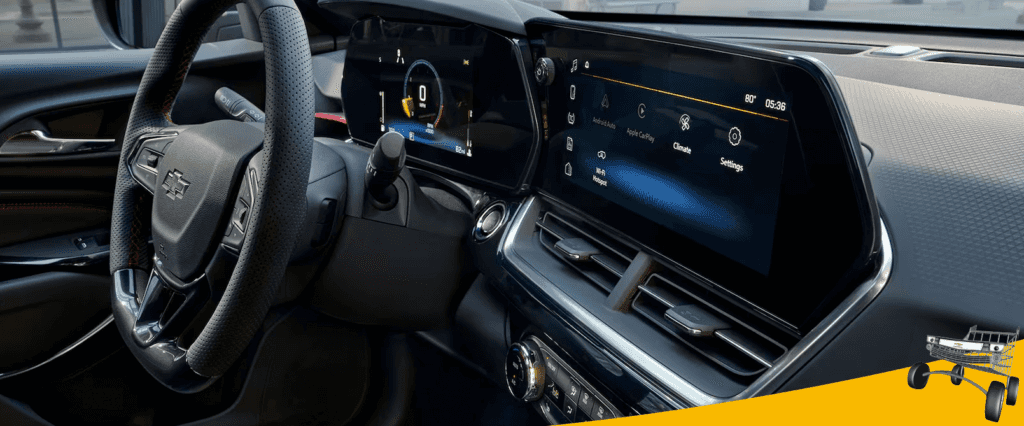 Top 5 2024 Chevy Trax Features #3: Adaptive Cruise Control
It's easy to unwind after a long day at work because the 2024 Trax features standard Active Noise Cancellation. However, it's worth investing in Adaptive Cruise Control if you want to take things a step further. It utilizes a forward-looking camera and radar technology to monitor vehicles you're following and maintain a preset gap based on your preferences. As such, Adaptive Cruise Control makes road trips and late-night commutes home much more relaxing.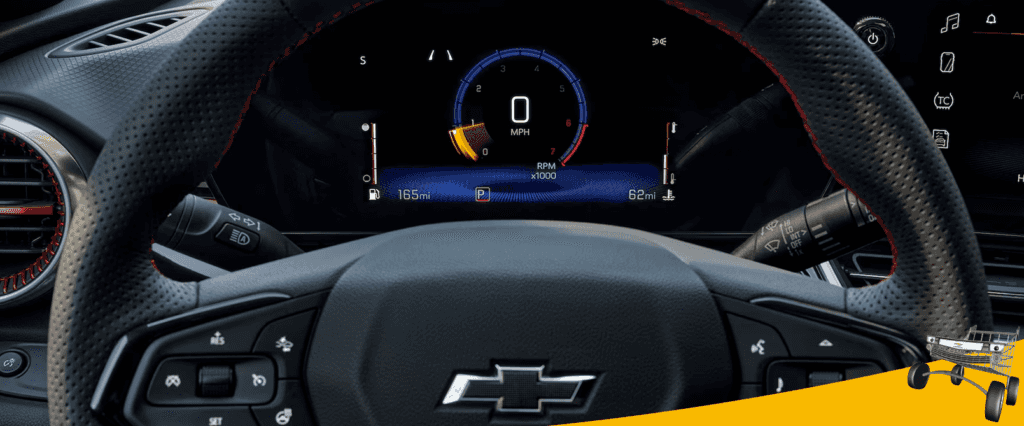 Top 5 2024 Chevy Trax Features #2: Remote Start

While there are many reasons to love living in Chicagoland, waking up early to warm your car during winter probably doesn't top your list. Fortunately, the 2024 Chevy Trax offers Remote Start on the LT, 2RS, and ACTIV trims. With it, you can enjoy a warm cup of coffee while your SUV reaches your ideal interior temperature. Once you start driving, automatic climate controls can keep everyone cozy without compromise.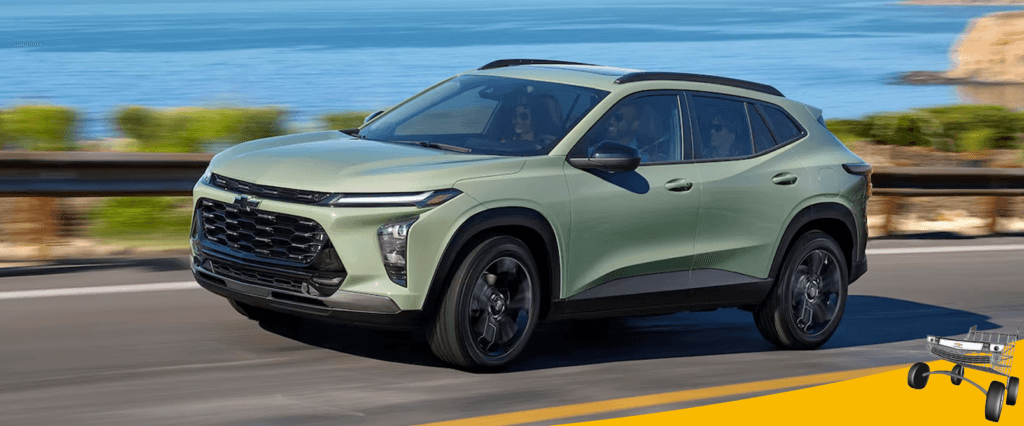 Top 5 2024 Chevy Trax Features #1: Eye-Catching Exterior Stylings

Whether you're pulling into the office parking lot or your favorite local restaurant, the 2024 Chevy Trax will impress. It boasts several distinct exterior styles; therefore, you can find the perfect SUV to complement your sensibilities. Let's take the modern, muscular ACTIV trim, for example. Its striking design elements include a monochromatic exterior and aggressively-styled 18-inch black aluminum wheels. The ACTIV's unique black grille with Titanium-color chrome accents gives it an authoritative on-road presence in Chicagoland. In addition, it's bound to leave an unforgettable impression in Cacti Green or Crimson Metallic.
Visit your local Chevrolet of Homewood dealership to browse Chicagoland's most-extensive 2024 Trax inventory!